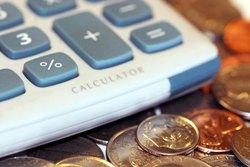 The Centre on Wednesday refused to accept the alternative model of Goods and Services Tax, mooted by state GST panel head Asim Dasgupta and a couple of BJP-ruled states.


"We have regretted our ability to accept either the suggestion of Madhya Pradesh, Gujarat or chairman of empowered committee because they do not, in our opinion, allow the essential features of GST to operate," Revenue Secretary Sunil Mitra told reporters on the sidelines of a Confederation of Indian Industry seminar.


As the Centre tried to build consensus on its proposal on constitution amendment bill, required for the rollout of GST, and even floated revised draft to please states, some states came out with alternative model that would not require the amendment of constitution.


"We will not take it forward without constitution amendment," Mitra said.


The alternative model suggested by Dasgupta, who represents West Bengal in the empowered committee of state finance ministers, moots that states be allowed to impose service tax without constitutional amendment.


Apprehending encroachment on fiscal autonomy of states by the Centre's proposal on constitution amendment bill, Madhya Pradesh Finance Minister Raghavji also proposed that the states be allowed to impose service tax without the amendment.


Gujarat also came out with alternative model on GST. The Centre has so far floated two drafts on constitution amendment Bill.


The
first one was rejected by states as it proposed GST Council, which they alleged gives veto power to Union Finance Minister on taxation issue of states.
The draft had proposed that changes in GST could be brought about by two-third majority in the council.


To assuage states, the Centre came out with another draft, which says that changes in GST could only be made when there is complete consensus in the GST council.


This draft is also opposed by the BJP-ruled states, besides Uttar Pradesh and Tamil Nadu. Finance Minister Pranab Mukherjee suggested that the Centre would come out with another draft.


Asked about this, Mitra said states have not given their views on the second draft so far. Mitra said if consensus emerges on the bill at Empowered Committee's meeting in Goa next month, the legislation could be tabled in the winter session of Parliament.


"Only then, I can take the legislation to winter session and though it will be a setback by a few months it can become operative from mid-next year," he said.


The roll-out of GST has already missed a deadline of April 1, 2010 and the next slated date of the start of next fiscal is also not set to be met.