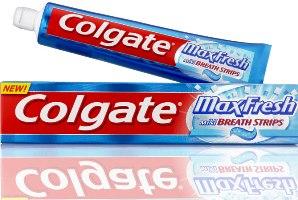 Two years after first stepping into the sensitivity toothpaste market with the launch of Sensodyne, GlaxoSmithKline Consumer Healthcare has overtaken archrival Colgate Sensitive, with a share of 26 per cent to the latter's 25 per cent.

The figures are for the month of March, according to market research agency Nielsen.

Till February, GSK marginally trailed Colgate, with a share of 24 per cent.

The gap has been closed, said Jayant Singh, marketing director, GSK Consumer Healthcare, with the endeavour to increase the lead between Sensodyne and Colgate Sensitive, he added.

A mail sent to Colgate elicited no response till the time of going to press.

With this in mind, the company has just launched a new variant of Sensodyne called Repair & Protect, claiming to repair teeth enamel damaged due to sensitivity, a oral health problem where sufferers are unable to have anything hot or cold due to a sharp and shooting pain in their teeth.

Two in five Indians suffer from sensitivity, with the market for oral-care products targeted at the problem pegged at nearly Rs 600 crore (Rs 6 billion) annually, constituting 9.5 per cent of the Rs 6,000-crore (Rs 60-billion) overall toothpaste market in the country.

The sensitivity segment has quadrupled in the past two years, because of the aggressive marketing effort of both GSK and Colgate.

Colgate is expected to hit back with a new launch in the sensitivity category soon, persons in the know said.

The new Sensodyne variant is the third in GSK's sensitivity portfolio, the other
two being Sensodyne Original and Sensodyne Rapid Relief.
The new variant sits right at the top in pricing, available at Rs 80 for a 40g pack and Rs 150 for a 80g one.
Sensodyne Original is available for Rs 50 (40g) and Rs 90 (80g), while Rapid Relief comes for Rs 60 (40g) and Rs 120 (80g), respectively.
Colgate has two products in its sensitivity portfolio, Colgate Sensitive and Colgate Sensitive Pro-Relief.
Both are priced lower than Sensodyne, at Rs 49 (Colgate Sensitive) and Rs 75 (Pro-Relief) for a 40g pack and Rs 85 (Colgate Sensitive) and Rs 130 (Pro-Relief) for an 80g one.
Singh says besides sustained brand-building, doctor referrals have helped push Sensodyne ahead of Colgate Sensitive in the marketplace.
Worldwide, Sensodyne is the market leader in this segment, with the company targeting dentists in a big way to get them to recommend the brand to consumers.
Colgate has a tie-up with the Indian Dental Association, in an effort to build awareness about the oral health problem in the country.
Besides sensitivity, both companies recently stepped into another emerging area, gum care, in an endeavour to expand the niche oral care business.
GSK launched Parodontax in February this year, while Colgate came out with Colgate Total Pro Gum Health, priced at Rs 93 for a 150g pack. Parodontax is available at Rs 100 for an 80g pack.
Singh says more oral care products from its global portfolio will find their way into India as niche oral care grows in the country.
Speculation has been rife for some time now that the company will launch a mouthwash to build its oral care portfolio here. Singh declined to comment about it.