Foreign investment firms, especially private equity, are jittery about the Indian market as uncertainty continues to shroud the energy sector.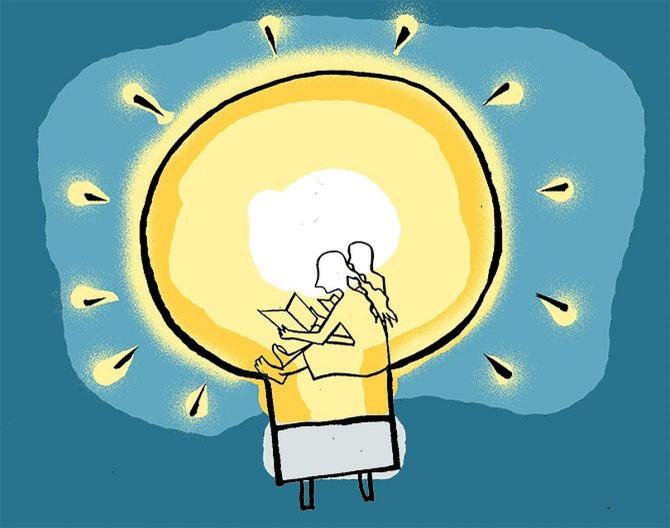 Foreign investors are nervous, so much so that at least two deals on merger and acquisition worth a combined $1,500 million in renewable energy are at stake.
The reasons: Policy volatility, Centre-state differences, lack of power contracts, and the incapability of states to pay for renewable power.
Concerned, the Ministry of New & Renewable Energy has called a consultative meeting between state governments and key investors including sovereign funds like the Abu Dhabi Investment Authority and Singapore's GIC.
Sources said discussions with Thai energy conglomerate PTT Group, which was in talks to acquire 48 per cent in ReNew Power, had hit a roadblock.
PTT was in talks with Goldman Sachs since July for the stake buy.
Similarly, another deal in which Japanese financial services group Orix Corp agreed to buy 20 per cent in Hyderabad-based Greenko Energy for $980 million could see the deal value falling.
"Foreign investors are concerned. In some cases, the deals have hit a roadblock and in others investors are asking for a reduction in deal values to account for regulatory risks," said a banker involved in the deals.
Responding to e-mailed queries, a senior executive of Greenko told Business Standard the deal would go through in coming weeks.
The executive did not comment on valuation.
Orix Corporation, in its latest investor presentation, mentioned finalising the Greenko deal during the third quarter of FY21.
Foreign investment firms, especially private equity (PE), are jittery about the Indian market as uncertainty continues to shroud the sector.
"Whenever deals don't go through, there are two reasons – one is transaction-specific and the other sectoral.
"At sectoral level, no one can say the condition is positive and India is doing very well to attract investors.
"While growth is aggressive, we are taking two steps back as well," said the chief financial officer of a noted renewable energy company.
He pointed out SoftBank Energy, which had been looking to exit the Indian market, had been unable to sell its projects for a year now.
Several investors Business Standard spoke to gave the example of Andhra Pradesh, which cancelled all existing renewable energy contracts in 2019.
While the matter is in court, executives said no PE investor waited for two years for cases to resolve and let their investment remain parked.
Industry executives said after the pandemic struck, four states -- Uttar Pradesh, Madhya Pradesh, Andhra Pradesh, and Rajasthan -- had been pressing Solar Energy Corporation of India (SECI) to reduce discovered tariffs on several projects.
Lack of incremental power demand and the inability to pay, given the financially weak status of state-owned power distribution companies (discoms) are other reasons for states to be reluctant to purchase renewable energy.
Gujarat recently cancelled a 700-Mw solar power tender after bidding, in order to further lower tariffs. The tariff discovered was Rs 2.75 per unit.
The Solar Power Developers' Association (SPDA) has written to the Prime Minister's Office to intervene in the matter.
Several project developers such as Tata Power and O2 Power have moved the Appellate Tribunal of Electricity (APTEL) in protest.
At Central level, tendering has been aggressive with close to 18 Gw solar power projects awarded in the past two years.
However, 16 Gw of these does not have power purchase agreements (PPA), according to the latest report by the Central Electricity Authority (CEA).
These include projects by sector majors such as ReNew Power, ACME Solar, Adani Green, and SoftBank Energy.
Among the projects without PPA is the flagship manufacturing-linked solar power tender of 10 Gw, awarded last year to Adani Green and Azure Power.
SECI is the tendering authority under the ministry and is responsible for signing PPAs with states.
One major hindrance SECI faces is that states do not agree with tariffs on inter-state transmission systems.
However, despite this, foreign investors will not lose interest in India because green energy deals will be getting better valuation.
"There have been blips. But, despite that, the interest of foreign investors like private equity will increase in the Indian renewable energy sector.
"India is running one of the world's largest green energy programmes and provides a stable regime as compared to many other regions in the world," said Santosh Janakiram, partner and head (projects), Cyril Amarchand Mangaldas.