The government on Thursday expanded the eligibility criteria for presiding officer of the Securities Appellate Tribunal (SAT) and said it hopes to soon fill the post which has been lying vacant since November 2011.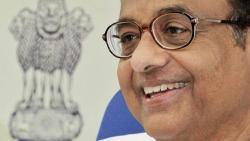 Under the modified norms, a retired judge of a High Court with seven years of experience would be eligible for the appointment for the SAT chief's post, Finance Minister P Chidambaram told reporters after the Cabinet meeting.

As per the existing criteria, only a retired judge of the Supreme Court or a former Chief Justice of a High Court can be appointed as SAT presiding officer.

"We are hopeful that we can fill this vacancy quickly and ordinances will be promulgated and then Chief Justice of India will be (requested)...
to suggest the name of the judge," Chidambaram said.
The government will be promulgating an Ordinance to amend the Securities and Exchange Board of India (Sebi) Act, 1992.
SAT chief's post has been lying vacant since November 2011 because the government could not find a willing judge meeting the eligibility criteria, Chidambaram said.
"We have consulted the Chief Justice of India and decided to enlarge the eligibility by including a sitting or retired judge of a High Court, with a minimum of seven years of service as a judge," he said.
Set up as statutory body, SAT hears appeals against orders of market regulator Sebi.
Although the government in September had invited applications to fill the vacancy, it could not find a suitable candidate.