The government has approved revival of seven sick central PSUs, including HMT Machine Tools and Tyre Corporation, through disinvestment or joint venture route.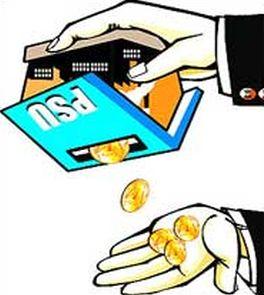 The other sick CPSEs which will be revived are Tungabhadra Steel Products, HMT Bearings, Richardson & Cruddas Ltd, Central Inland Water Transport Corp and Hoogly Docks & Port Engineers Ltd.
These companies have been chosen for revival based on the recommendations of Board for Reconstruction of Public Sector Enterprises (BRPSE), Minister of State for Finance Jayant Sinha said in a written reply to a query in the Rajya Sabha.
The government has set a target of Rs 43,425 crore (Rs 434.25 billion) to be raised through disinvestment in the current fiscal.
In the current fiscal, the government plans to sell 5 per cent shareholding in ONGC, 10 per cent in Coal India and 11.36 per cent in NHPC.
The expected realisation from ONGC is Rs 11,477 crore (Rs 114.77 billion), Coal India (Rs 15,740 crore or Rs 157.40 billion) and NHPC (Rs 1,976 crore or Rs 19.76 billion), Sinha added.