Deploying additional Central Industrial Security Force (CISF) personnel, providing real-time updates through social media, adding more immigration counters and ensuring 100 per cent manning of immigration counters — these are some of the steps that the Ministry of Civil Aviation (MoCA) is now taking in coordination with other stakeholders to avoid congestion at major airports during the upcoming festival season.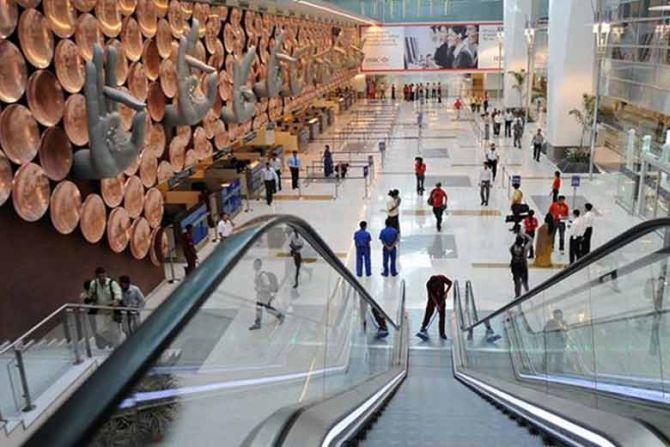 During the last year's festival and winter season, major airports in the country suffered from congestion due to lack of sufficient airport infrastructure, inadequate X-ray screening machines, bunching of flights at peak hours, as well as inadequate CISF and immigration personnel, the MoCA stated on Thursday.
Civil Aviation Minister Jyotiraditya Scindia, after last year's congestion issue, had asked major airports — including Delhi, Mumbai, Bengaluru, Hyderabad, Kolkata and Chennai — to identify bottlenecks and augment capacity to meet the growing passenger demand.
The MoCA on Thursday announced that multiple measures will be taken this year to avoid the similar issue.
This includes deployment of additional CISF personnel in two phases — one by October 2023 and second by November 2023.
The Bureau of Immigration (BoI) personnel's "reinforcement" will start from October this year, it mentioned.
"Security infrastructure at airports, additional X-ray machines, check-in counters, and self-baggage drop facilities will be added at airports," it noted.
Social media platforms will be used to provide real-time updates to passengers to make airport transit seamless, it mentioned.
"Information regarding enhancement in processing capacity and expansion of security check areas will also be communicated," it said.
Specifically, at the Delhi airport, 14 new X-ray machines have been added, two additional airport entry gates have been opened, 28 new check-in counters have been added, self-baggage drop facility was operationalised in July, and existing 6 e-visa counters are now being converted for immigration operation, the MoCA mentioned.
At the Mumbai airport, 25 new self bag drop counters will be added by October and 20 more self bag drop counters will then be added by March next year, three new automatic tray return system (ATRS) will be added by October and 10 new ATRS will then be added by summer season next year, it said.