Fifteen stations might be taken up in the first stage with an investment of Rs 6,000-7,000 crore.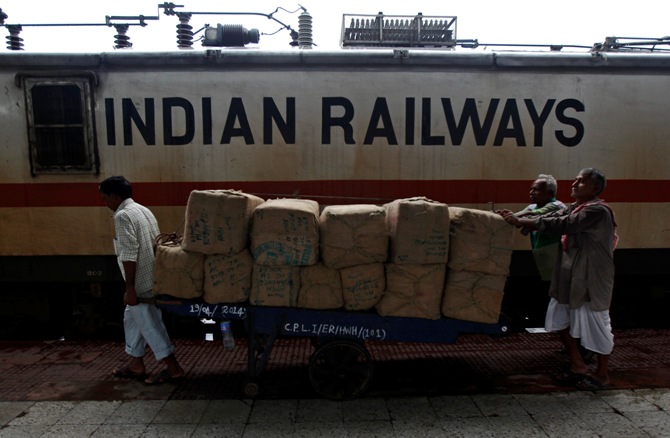 The Ministry of Railways is set to approach the Cabinet in January to overhaul the Rs 1-lakh-crore station redevelopment plan that would increase the lease period for a developer to 99 years.
The move, which would give the real estate sector a boost, would also give more financial independence to Indian Railway Stations Development Corporation (IRSDC) and the Rail Land Development Authority (RLDA), including powers to raise money from the markets for station redevelopment.
"The ministry is floating a Cabinet note for inter-ministerial consultation to take the opinion of the finance and law ministries.
"We expect the policy to be cleared by the second half of January," said a source close to the development.
The government had gone ahead with the decision to overhaul the station redevelopment policy despite lukewarm response from industry for a tender floated for 23 stations.
Industry majors such as the Tata group, Shapoorji Pallonji group, GMR, the Essel group and L&T had raised their concerns over the terms of the policy with Railway Minister Piyush Goyal in October.
According to the proposed policy, IRSDC will be the nodal agency for station redevelopment.
The company can raise money from the market and invest in engineering, procurement and construction contracts.
After getting all clearances, IRSDC would invite private players for commercial development, which according to the Railways would reduce the risk factor for an investor.
"We are looking at 400 prospective stations for this. The move is to instill confidence among investors.
"Once railway subsidiaries like IRSDC and RLDA invest Rs 20-30 crore on each project, the new investor can chip in," he said.
Fifteen stations might be taken up in the first stage with an investment of Rs 6,000-7,000 crore.
The policy might also appeal to real estate majors, as a developer can now use 20 per cent of the redeveloped area on the station for residential purposes.
The remaining 80 per cent would be used for commercial purposes.
However, the new policy might not be applicable for stations such as Habibganj, Kozhikode, and Jammu, for which contracts have already been awarded.
According to the earlier policy, private players were supposed to come up with a design through the Swiss challenge mode.
But the railways might now appoint architects to come up with a few standard designs.
As part of giving more financial autonomy to IRSDC, it was converted into an equal joint venture between Ircon and the Railway Land Development Authority early this year.
Before that, it was an Ircon subsidiary. IRSDC's annual general meeting on September 25 cleared the sale of one per cent of Ircon's stake in the company to RLDA for about Rs 40 lakh.
Photograph: Rupak De Chowdhuri/Reuters