The government has made clear that the Airports Authority of India will closely monitor the cost of airports built through the PPP route.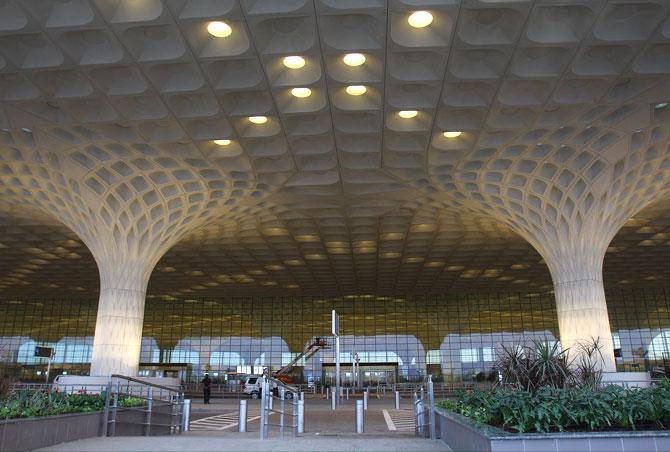 In a major boost to private airport developers, the Union government has said it will continue to encourage airport development through the public-private partnership (PPP) model.
Further, the Union civil aviation ministry has decided to adopt a 'hybrid till' model to determine airport charges for future airports, a move supported by the private developers.
However, the government has made clear that the Airports Authority of India (AAI) will closely monitor the cost of airports built through the PPP route.

This comes in the wake of various Comptroller and Auditor General (CAG) reports, which have often asked the government to monitor the finances of the Delhi and Mumbai airport run by private companies.

The Centre said AAI would monitor the finances so that the cost of airport development was under check.
By proposing 'hybrid till' model for all future airports, the civil aviation ministry has taken a different view from Airports Economic Regulatory Authority of India's stand of adopting a single-till model.

The airlines, too, prefer a single-till model, as it reduces their charges and passenger fees.

The civil aviation ministry is in favour of the hybrid-till model and had issued directions to use 'hybrid till' for determining tariff at Bengaluru and Hyderabad airports.
In a hybrid-till model, a part of the non-aeronautical (duty-free shops, hotel, restaurant, among others) revenue and the total revenue from the aeronautical (landing, parking and ground handling charges) activities is added to account for the total earnings.

This model is used at Mumbai and Delhi airports at present. There are three models to determine the airport cost: Single-till, dual-till and hybrid-till. At most AAI airports, the single-till model is followed. In this, all airport activities, including aeronautical and non-aeronautical revenues, are taken into account to calculate the airport charges.

In the double-till model, aeronautical charges are calculated on revenues basis from aeronautical and non-aeronautical charges.
"The capital expenditure of all future airport projects promoted by AAI in PPP mode will be monitored closely by AAI. Tariff at all future airports will be calculated on a 'hybrid till' basis," said the draft civil aviation policy.
However, the Union government is not considering development of any airports through PPP at present.

"At the moment, we don't have plans of privatising any airport. But it is not as if we have shut the door," Union civil aviation secretary R N Choubey said in an interview.
Earlier, the Union government had dropped the plans to privatise four major airports at Chennai, Kolkata, Jaipur and Ahmedabad.
VOICES
Phee Teik Yeoh
Vistara chief executive officer
"The 5/20 policy has to be abolished without condition as it is deterimental to the interests of Indian carriers. India is the only country which penalises its own carriers."
Mittu Chandilya
CEO & MD, AirAsia India
"It was surprising to see the lack of clarity or progress on the 5/20 rule. This is one significant, archaic and regressive policy that would have unbridled the entire sector and shown optimism not only to current incumbents but also to potential future investors in the sector. It is disappointing that the draft is still where we were on this several months ago."
Aditya Ghosh
President, IndiGo
"The issue of 5/20 rule should be settled keeping in view the level playing field for the players."
Kapil Kaul
CEO South Asia, CAPA
"A target fare of Rs 2,500 for a one-hour flight might not be feasible and needs to be reconsidered. It is not possible to expect that this fare level can be achieved right across all aircraft types carrying from say nine to 100 passengers."
FICCI
"It is encouraging that the government is planning to coordinate with all the stakeholders to provide greater regulatory certainty under the public-private partnership mode."