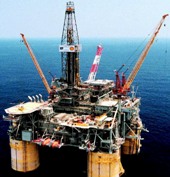 After the devastating fire in Indian Oil Corporation depot in Jaipur last year, government said on Thursday it was considering shifting 45 such installations from densely populated regions to remote areas.
Replying to supplementaries, Minister of State for Petroleum Jitin Prasada told the Lok Sabha that 59 oil depots belonging to PSUs have already been shifted from dense habitations in recent years.
"Additional 45 depots have been identified and we are looking at possible areas where they can be shifted," he said.
On the safety of oil depots, Prasada said a review of all the depots has been conducted by the Oil Industry Safety Directorate from time to time.
Prasada said the OISD had found that there were inadequate fire fighting facilities at some depots while standard operating procedure manuals were missing at some installations.
The minister said necessary orders have been issued to oil depots asking them to conform to the safety norms.
In reply to another question, Prasada said government had designated the Indian Navy as the agency responsible for overall maritime security including coastal security of India.
"The Indian Navy, the Coast Guard, State Marine Police and other central and state agencies work in coordination for coastal security and to safeguard offshore petroleum installations," Prasada said.