The Telecom Ministry is looking at options to protect the interests of companies whose 2G licences will stand cancelled after January 18 but are willing to continue operations in India.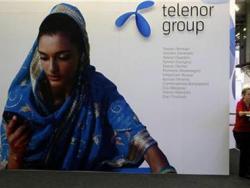 "If people's licences are expiring then who moves the Supreme Court...those are all issues that can be certainly decided. But naturally their business cannot be set at naught... something will have to be done," a senior government source said.

The source did not clarify if the government will approach the apex court for seeking extension of licences until the time next auction is completed, but said the matter will be decided at the Ministry level and does not need to go to the EGoM.

Telecom companies, whose licences have been cancelled by the Supreme Court order, are allowed to continue their services after January 18, 2013 only if they have won spectrum in the recent auction.

As per the apex court order, 21 licences of Sistema Shyam Teleservices (MTS), 16 permits of Telenor controlled Uninor, 15 of Videocon and three CDMA permits of Tata Teleservices will stand cancelled from January 18.

Telenor is in the process to transferring the business of Uninor in six circles under new entity Telewings Communications, which
recently won spectrum.
Government sources do not see the possibility of a spectrum auction before January 18 and said "it will be done by March".
The Empowered Group of Ministers (EGoM) on telecom, headed by Finance Minister P Chidambaram, that met earlier today (on Thursday) deliberated upon several issues regarding spectrum auction due this fiscal, but did not reach a final decision and would meet again on January 7.
"Timeline is yet to be decided. Once the decisions are taken then timeline will be decided," the source said.
Telecom Minister Kapil Sibal after EGoM meeting said," "The EGoM deliberated on several issues for about two hours, then decided to meet again on January 7 to further deliberate on the issue. We hopefully will render some decision on that day and then go to the Cabinet thereafter."
According to sources, the EGoM deliberated on the design of auction, quantum of spectrum, services area where GSM spectrum in 1,800 and 900 MHz spectrum will be auctioned but could not discuss measures for CDMA (800 MHz) spectrum, which had not attracted any bidders in the November 2012 auction.
"Number of blocks, design of auction, how to protect preferential right of existing players on 2.5 Mhz in 900 Mhz band, service area etc were the issues that were discussed," the source said.