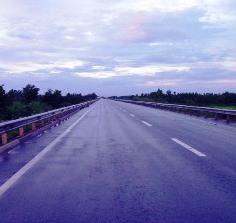 The government is talking with UK-based construction as well as consulting companies to invest in the country's infrastructure projects, Union Minister of Road Transport and Highways Kamal Nath said on Thursday.
"We are looking at construction companies in Britain and also consultants for investments in India," he said.
The minister, however, refused to divulge the names of the companies saying that there were many of them and he could not name them just then.
Kamal Nath, who was present at the unveiling of the 100,000th machine manufactured by construction equipment maker JCB India Ltd, did not specify the kind of projects these (British) companies would be investing in, as to if they would be road projects or the highway projects etc.
He also met UK business secretary Vince Cable who also welcomed a series of multi-million pound deals between British and Indian firms.
"We have UK companies operating here in partnership with Indian firms and I would encourage more UK firms to explore the opportunities here," Cable said.
Meanwhile, a London-based architecture firm Benoy has won three major projects in Bangalore and Mumbai worth over 1.6 million pounds in fees.