Post office savings of 1, 2 and 3 year term deposits and 5-year recurring deposit currently fetch 8.4 per cent interest per annum.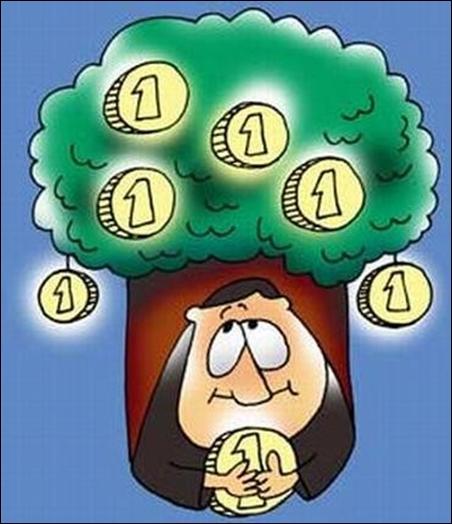 Interest on short-term post office saving deposits was on Tuesday cut by 0.25 per cent while the rate on employees' provident fund was increased marginally to 8.8 per cent.
The Finance Ministry has cut interest rate on post office savings of 1, 2 and 3 year terms, Kisan Vikas Patra (KVP) as well as 5-year Recurring Deposits, but left long-term instruments such as monthly investment scheme (MIS), PPF, senior citizen and girl child plans untouched.
In Chennai, Labour Minister Bandaru Dattatreya announced an interim hike in interest rate on employees' provident fund (PF) to 8.8 per cent for 2015-16 fiscal from 8.75 per cent previously.
The increased in interest rate on PF, announced after 211th meeting of the Central Board of Trustees (CBT) of the Employees' Provident Fund Organisation (EPFO), was lower than the employees union demand for 8.9 per cent.
With a view to align small saving interest rates with broad-based banking rates, the Finance Ministry said the 0.25 per cent higher interest rate that post office savings of 1, 2 and 3 year term deposits, KVP as well as 5-year Recurring Deposits earned over similar tenure Government securities will be withdrawn from April 1.
While the short deposits currently fetch 8.4 per cent interest, KVP doubles the investment in 8 years and four months (100 months).
The Ministry also announced that henceforth the rates on small savings schemes would be revised every quarter.
Sukanya Samriddhi Yojana, Senior Citizen Savings Scheme and the MIS, which currently command 0.75, 1 and 0.25 per cent higher interest rate than G-sec, were not untouched as they are linked to social security goals.
Similarly, there will be no change in interest rate on long-term instruments like 5-year term deposit and similar tenure National Saving Certificates as well as Public Provident Fund (PPF).
Currently, PPF deposits get 8.7 per cent interest rate while girl child scheme Sukanya Samriddhi Yojana commands 9.2 per cent. MIS gets 8.4 per cent interest rate.
"The 25 basis points spread that 1 year, 2 year and 3 year term deposits, KVPs and 5 year Recurring Deposits have over comparable tenure Government securities, shall stand removed with effect from April 1, 2016, to make them closer in interest rates to the similar instruments of the banking sector," a Finance Ministry statement said.
The move, it added, would help the economy move to "a lower overall interest rate regime eventually and thereby help all, particularly low-income and salaried classes."
The government has also permitted pre-mature closure of PPF accounts "in genuine cases", like cases of serious ailment, higher education of children.
"This shall be permitted with a penalty of 1 per cent reduction in interest payable on the whole deposit and only for the accounts having completed five years from the date of opening," it added.
The interest rate for every quarter would be decided on the 15th of the preceding month. Giving example, the Ministry said the rate for April-June quarter would be set on March 15 and would be based on G-Sec rates that prevailed in the three months of December, January and February.
"The compounding of interest, which is biannual in the case of 10 year National Saving Certificate, 5 year National Saving Certificate and KVP, shall be done on an annual basis from April 1," the statement added.
The Finance Ministry said that small saving interest rates are perceived to limit the banking sector's ability to lower deposit rates in response to the monetary policy of the Reserve Bank of India.
"In the context of easing the transmission of the lower interest rates in the economy, the government also has to take a comprehensive view on the social goals of certain National Small Savings Schemes (NSS)," it added.
The NSS, regulated by the Finance Ministry, offers complete security of investment combined with high attractive returns.
These schemes also act as instruments of financial inclusion especially in the geographically inaccessible areas due to their implementation primarily through the Post Offices.