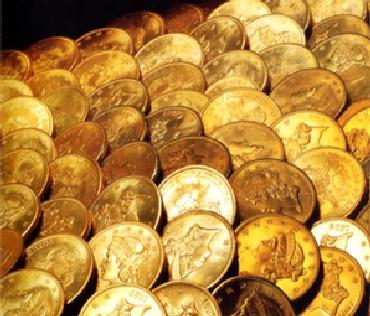 The government on Friday slashed the import tariff value of gold to 5 per 10 gram and reduced the rate for silver marginally to ,003 per kg due to weakening global prices of precious metals.
The tariff value is the base price on which the customs duty is determined to prevent under-invoicing. In the last fortnight, the tariff value of gold was $545 per 10 gram, while silver was $1,018 per kg.
The Central Board of Excise and Customs (CBEC) issued a notification in this regard. However, the government has increased the import tariff value of RBD palmolein to $912 from $870 per tonne in the last fortnight, while the tariff value of brass scrap was lowered to $4,074 from $4,077 per tonne.
The government decided to reduce the import tariff value of precious metals following sluggish price trend in the international market.
In Singapore, gold fell 0.3 per cent to $1,630.60 an ounce today. Due to weakening global trend, domestic gold prices also fell by Rs 100 to Rs 30,625 per 10 grams in the national capital.
Traditionally, India has been the world's largest consumer and importer of gold. Recently, the government raised import duty on gold to six per cent from four per cent to curb demand and limit the growing current account deficit.