The government has supported the Securities and Exchange Board of India (Sebi) in the case against two Sahara group firms that raised money from the public by issuing optionally fully convertible debentures (OFCD).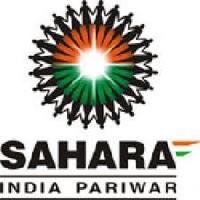 The Ministry of Corporate Affairs (MCA) told a litigation court that both entities were bound by Sebi regulations, as the money raising by the erstwhile Sahara India Real Estate Corp (SIRECL) and Sahara Housing Invest Corp Ltd (SHICL) would come under the definition of public issue.

Official sources said the ministry told the Securities Appellate Tribunal (SAT) this in response to appeals the Sahara firms filed before the three-member jury.

The ministry was of the view that the Companies Act, which is administered by the MCA and the Sebi Act, enforced by the industry regulator should not be read in contradiction to each other.

A Sahara group counsel said the companies were likely to file a rejoinder against the statement.

On Agusut 5, Sahara had moved the SAT, arguing that Sebi rules do not apply to the debenture issue, since it did not intend to list.

The SAT admitted the appeal, and directed the Sebi and the ministry to file their responses by August 26.

The hearing in the case is scheduled to begin in SAT tomorrow, and is expected to be completed by October 5 -
the deadline set by the Supreme Court.
The MCA had earlier decided not to intervene in the Sebi-Sahara dispute. In a June notice, the ministry noted that the Sebi had, on November 24 last year, passed an interim order issuing show-cause to SIRECL and SHICL, and restrained them from mobilising funds from the public.
Since the order was challenged, the case was "now sub judice" before the High Court of Allahabad (Lucknow Bench).
As this is a matter between the Sahara Group companies and SEBI," it added, "the MCA cannot intervene in the matter."
However, On July 15, the apex court directed the ministry to become a party to the dispute when the appeal comes up at the tribunal.
The court directed the Sahara group to approach the tribunal against the Sebi order which had asked the companies to refund money collected by issuing debentures to public.
It gave definite time-frames of three weeks for Sahara to appeal and eight weeks thereafter for the SAT to hear the case and pass an order.
In June, in the biggest refund order in its two-decade history, Sebi directed the two Sahara companies to refund at least Rs 6,588 crore (Rs 65.88 billion) collected under their debenture schemes to investors.