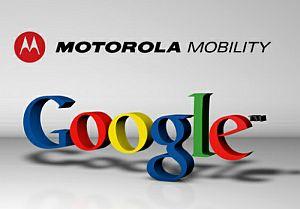 Search engine Google Inc on Tuesday announced that Sanjay Jha has stepped down as CEO of Motorola Mobility Holdings, Inc.

He has been replaced by long-time Googler Dennis Woodside.

The announcement came after Google announced that the acquisition of Motorola Mobility Holdings, Inc has closed, with Google acquiring the firm for $40.00 per share in cash.

The acquisition will enable Google to supercharge the Android ecosystem and will enhance competition in mobile computing.

Motorola Mobility will remain a licensee of Android and Android will remain open.

Google will run Motorola Mobility as a separate business.

Jha, who revived Motorola's Mobile Devices business and led the company through this acquisition, has stepped down as CEO, although he will continue to work with Google to help ensure a smooth transition.

Dennis Woodside, who has overseen integration planning for the acquisition and previously served as President of Google's Americas region, has become CEO of Motorola Mobility.

Larry Page, CEO of Google, said, "I am happy to announce the deal has closed. Motorola is a great American tech company, with a track record of over 80 years of innovation. It is a great time to be in the mobile business, and I am confident that the team at Motorola will be creating the next generation of mobile devices that will improve lives for years to come."

"Sanjay Jha, who was responsible for building the company and placing a big bet on Android, has stepped down as CEO. I would like to thank him for his efforts and am tremendously pleased that he will be working to ensure a smooth transition as long-time Googler Dennis Woodside takes over as CEO of Motorola Mobility. I have known Dennis for nearly a decade, and he has been phenomenal at building teams and delivering on some of Google's biggest bets. Dennis has always been a committed partner to our customers and I know he will be an outstanding leader of Motorola -- and he has already off to great start with some very strong new hires for the Motorola team."

Dennis Woodside, CEO of Motorola Mobility, said: "Motorola literally invented the entire mobile industry with the first-ever commercial cell phone in 1983. Thirty years later, mobile devices are at the center of the computing revolution. Our aim is simple: to focus Motorola Mobility's remarkable talent on fewer, bigger bets, and create wonderful devices that are used by people around the world."

A small team of Motorola Mobility has joined Dennis Woodside and Mahesh Veerina (Software & Enterprise) is one among the few. Veerina will lead Mobile Devices product engineering teams responsible for delivering rich experiences to customers through development of compelling software application and platform roadmaps. He previously served as corporate vice president, Advanced Platforms for Motorola Mobility.