'Demand in India has been outstripping supply.'
Pavan Lall reports.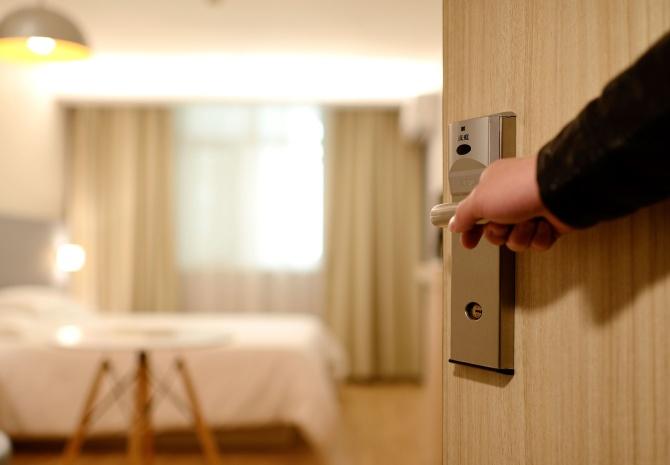 Negotiations for signing a partner near the airport at Port Blair took almost four years for Anshu Sarin, chief executive officer of the Keys Hotels, a mid-market brand owned by Berggruen Hotels.
"The folks who owned the real estate took a lot of convincing about how the destination would shape up and why a mid-market brand made sense," she says. but she was convinced that with rates that fluctuated between Rs 4,000 and Rs 6,000 a night, the Keys AquaGreen offered unique value, given its proximity to the clear ocean, glistening beaches, and exotic marine life.
The owners finally got on board in September last year, and occupancies as well as rates performed to expectations. Berggruen is one of several international players pushing into the mid-market space outside of metro locations.
In fact, of the top 20 hotel brands by inventory in India as of late last year, at least 25 per cent are playing exclusively mid-market only with another 20 per cent featuring mid-market comprising a significant part of their offering.
Heavyweight Indian players such the ITC Hotels, Oberoi Hotels & Resorts and Taj Hotels lean more towards luxury and deluxe offerings with few or no brands that are mid-market. Oberoi Hotels, for example, only does luxury.
"Demand in India has been outstripping supply," says Jean-Michel Casse, chief operating officer of AccorHotels India and South Asia. "That is one reason why prices are climbing. At our stabilised portfolio, 85 per cent of our RevPar (revenue per available room) growth has come from average rate increases because when you can't increase occupancy, rates have to go up."
RevPAR is the industry metric that calculates revenue by dividing average daily rates by occupancy rates.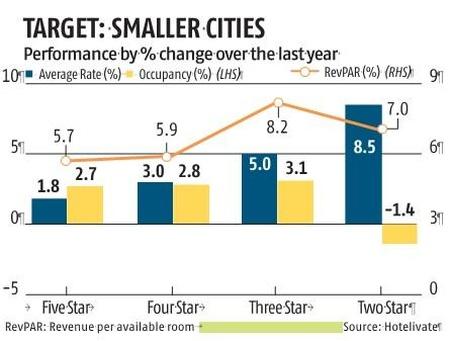 Last year, AccorHotels opened properties in the mid-market and economy segments to include the Novotel Kochi Infopark, the Novotel Goa Dona Sylvia, Mercure Chennai Sriperumbudur and the Novotel Vijaywada Varun.
Accor isn't alone.
Neeraj Govil, area vice-president of South Asia-Marriott International, says they launched 17 select service hotels in India in the last financial year with locations that included Surat, Indore, Kochi, Madurai, and Coimbatore.
Govil says 20 per cent of their revenue comes from that segment and "the year ahead will see us open at least 10 more locations which will include Siliguri, Nasik, and Ahmedabad".
So what is driving the growth of mid-market hotels? Casse says the midscale segment demand will continue to burgeon with multiple initiatives implemented by the government. '
"Increased connectivity to smaller towns and cities with the UDAN (Ude Desh Ka Aam Nagrik) scheme as well as the addition of international and domestic flight routes to various cities, friendly e-visa schemes and the continued growth of business and religious travel."
Dhruva Rathore of Hyatt says the focus on Tier II cities in the country will continue in 2019 with their Hyatt Regency Dharamshala Resort (89 keys), Hyatt Regency Kochi Malayattoor, and Hyatt Regency Jaipur Mansarovar.
"While we expanded our existing brands in these markets, we also launched our seventh brand to enter India, in Bengaluru -- the Hyatt Centric MG Road Bangalore opened in May."
Has the change in the number of lower-starred hotels changed offers for customers? Apparently there's a renewed focus on F&B and additional facilities.
"It used to be transactional in the past with your tariff getting you a good night's sleep, hot shower and a decent breakfast in exchange but that's evolving," says Sarin.
The new metrics involve coffee-maker, free wifi, in-room dining, modern bathrooms with TVs in them and more.
That bodes well for customers looking outside of luxury hotels in a typical destinations.