A freak injury forced Arun Khurana to give up squash, the high-speed racquet sport, a few years back. Khurana, who was recently appointed as the head of global markets business group at IndusInd Bank, now prefers to spend his weekends playing golf.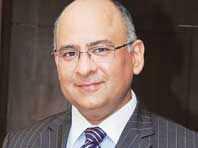 A qualified chartered accountant, Khurana was born in Chandigarh. He studied at the Lawrence school, Sanawar in Himachal Pradesh. He started his career with Hongkong and Shanghai Banking Corporation (HSBC). He joined ABN Amro, which was subsequently acquired by the Royal Bank of Scotland (RBS).

Before joining IndusInd Bank, he was the regional head of RBS' corporate solutions business in Asia Pacific region and was based in Singapore.

"I wanted to come back to India. The landscape of Indian banking sector has changed dramatically. The private banks have grown in size and emerged as key growth drivers
for the economy. I was particularly enamoured by IndusInd Bank. The bank has been transformed under the leadership of (Romesh) Sobti and the new management. So, it was simple decision to join IndusInd Bank," Khurana said.
Khurana took over from Moses Harding who has successfully led the private lender's global markets group for several years. He will be responsible for scaling up the operations to aid the bank's growth ambitions.
"Arun's considerable experience will help us strengthen and grow the global markets business. His track record of playing an advisory role to several European and American corporates will help the bank expand its presence in the international market," Romesh Sobti, managing director and chief executive, said on Khurana's appointment.
Khurana is an avid reader and prefers autobiographies and non-fiction books. He is also a fan of cricket. For him, the idea of a perfect weekend is playing golf and hanging out with family.