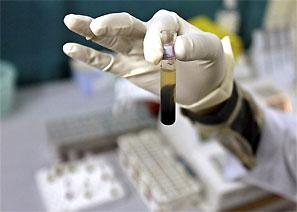 Multinational American drug maker Gilead Sciences was set to join hands with at least five Indian generic pharmaceutical companies and allow them to manufacture and sell cheaper versions of its new hepatitis C medicines -- sofosbuvir and ledipasvir -- in 90 countries, four people in the know told Business Standard.

Among the companies likely to sign deals with Gilead are Cadila, Hetero, Strides Arcolab and Mylan, while Cipla is expected to earn active pharmaceutical ingredient rights.

According to sources, Gilead has applied for a patent on these drugs in many countries, including India.

The deal is seen as its strategic move to leverage the drugs' potential, as well as save its patent protection, which is under attack in many countries.

For the domestic drug makers, these deals are expected to bring significant revenues.

As part of the deal, Gilead might allow technology transfer and data sharing for the two drugs by generic companies but sale of the cheaper versions by partners might be restricted to the countries part of the deal, even in the absence of patent rights there.

Sources said the agreement was likely to exclude middle-income economies like China, Brazil, Ukraine and Malaysia.

The companies are expected to sign the final licensing agreement here on Monday afternoon.

Business Standard could not independently verify the details of this agreement.

An e-mail questionnaire sent to Gilead did not elicit any immediate response.

The company's public relations agency said: "The public affairs team at Gilead is in transit at the moment and, therefore, will not be able to respond to the queries."

While the generic penetration will allow prices to come down significantly in those 90 markets, including India, irrespective of the drugs' patent status, Gilead is likely to retain its monopoly in all other geographies.

Moreover, Gilead is also expected to benefit from the proposed deals because its patent has already been challenged in many countries, including in India.

Earlier this year, civil society organisations like the Delhi Network of Positive People and Initiative for Medicine and Access to Knowledge filed pre-grant oppositions challenging the validity of a patent application for sofosbuvir.

The organisations questioned the novelty, inventive step and efficacy of the product.

According to a source, some generic companies like Natco, and the Indian Pharmaceutical Alliance, which represents 18 major generic producers, also challenged the patent.

A patent office decision against Gilead might have allowed the firms to sell the generic version without entering into any pact with the innovator firm.

WIN-WIN DEALS?
Firms likely to join hands with Gilead: Cadila, Hetero, Strides Arcolab, Mylan and Cipla
Agreement: To allow these firms to sell generic versions of hepatitis C medicines sofosbuvir and ledipasvir in 90 countries — Gilead has applied for patent on these drugs in many markets
Generic firms' benefit: Gilead might allow technology transfer and data sharing for the two drugs by generic companies
Gilead's benefit: The deal might save Gilead's patent rights in many countries -- the drugs are facing pre-grant opposition in several markets, including India
Restriction: Gilead might restrict generic partners from selling the drugs in the markets that are not part of the deal
Exclusions: Among key markets, middle-income economies like China, Brazil, Ukraine and Malaysia might not be part of the deal
The ailment: Around 180 million people live with hepatitis C; 350,000 die of it annually
The cure: Sofosbuvir; currently priced at around $84,000 for 12 weeks' treatment
The image is used for representational purpose only