According to draft Code on Social Security, 2019, gig and platform workers will be entitled to life and disability cover, health and maternity benefits, among others.
Illustration: Uttam Ghosh/Rediff.com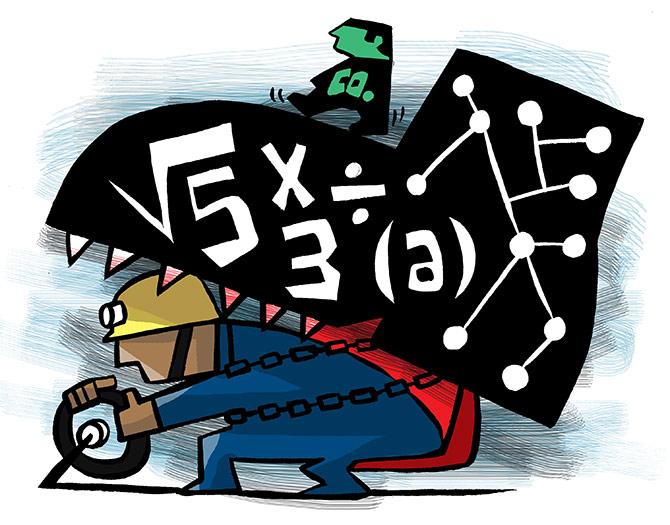 Workers employed in the gig economy are set to become part of India's labour law legislation, enabling some employment-related rights for them.
The labour and employment ministry has proposed the Code on Social Security, 2019, in which it has recognised 'gig workers' and 'platform workers' - terms which have never been used in any of the country's labour laws earlier.
According to the draft Bill, gig and platform workers will be entitled to life and disability cover, health and maternity benefits, old-age protection, and "other benefits", as determined by the central government, which will frame social security schemes for them.
However, since gig workers are part of the unorganised sector, they will not be entitled to benefits under the Employees' Provident Fund and Employees' State Insurance schemes.
Such workers will also not be entitled to gratuity benefits, according to the proposal.
Gig workers are usually spoken of in the context of a sharing economy, such Uber and Ola drivers, delivery persons for Zomato and Swiggy, and so on.
These are jobs enabled by a tech platform where workers are not bound to the organisation and can choose to work as long they want in a stint.
However, the term could also refer to higher-skilled workers like coders or technology professionals working part time or as freelancers.
The draft law has defined a gig worker as a "person who performs work or participates in a work arrangement and earns from such activities outside of traditional employer-employee relationship".
A platform worker is a person who is part of an organisation that "uses an online platform to access other organisations or individuals to solve specific problems or to provide specific services in exchange for payment".
The size of workforce in India's gig economy is ballooning, especially with the coming up of mobile application-based services in major cities in the past few years.
According to a recent report by human resource consultancy firm Noble House, titled 'The Future of Work is Anywhere - Gig Workforce', 70 per cent of the companies in India hired gig workers at least once for major organisational work in 2018.
There is no official estimate on the exact size of India's 'gig economy'.
At present, gig workers, who are often treated as independent workers, are devoid of any social security cover as they are not part of the country's labour law legislation.
Once the draft code becomes a law, the central government will also frame the role of 'aggregators' – firms which hire them – in the social security scheme.
According to the proposal, an aggregator means "a digital intermediary or a market place for a buyer or user of a service to connect with the seller or the service provider".
While appreciating the government's move to recognise the gig economy in the labour law framework, Rituparna Chakraborty, co-founder & executive vice president, TeamLease Services, advised a word of caution against overregulating the sector.
"Two decades ago, the government chose not to overregulate the IT (information technology) sector and it flourished.
"Though gig is different from IT, premature load bearing with regulation might push these gig workers back into their earlier work.
"While health and life cover benefits are fine, old-age protection is above what gig represents.
"It flourishes because it thrives on optionality and choice," Chakraborty said.
Social safety net
Labour and employment ministry has framed third draft of the Code on Social Security Bill and circulated it for consultation
For the first time, 'gig workers' and 'platform workers' are part of the draft law
Through the proposed law, gig workers will be entitled to some social security benefits
Recently, California lawmakers passed a Bill recognising gig workers as employees