It took barely a year to bring about a notable change in the tone of Sashi Mukundan, BP's regional president and country head. A year ago, Mukundan harshly criticised the government at a public forum, asking it to examine the purpose for exploration and production. On Friday, he talked of "incentivised exploration and production in the country and development of a competitive gas market".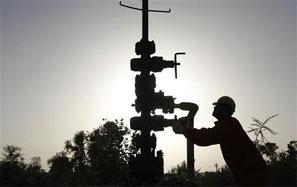 Reason behind for the change in his stance: gas price increase. On Thursday, the Cabinet Committee on Economic Affairs (CCEA) had nearly doubled natural gas prices to $8.4 per million British thermal unit (mBtu) with effect from April 2014 and applicable for the next five years with a price revision every quarter.

BP and its India Partner, Reliance Industries (RIL), have been seeking higher prices of natural gas. BP is RIL's partner in the Krishna-Godavari basin, off India's east coast. While RIL is the operator of KG-D6 with 60 per cent equity, BP holds 30 per cent share and NIKO Resources holds the remaining 10 per cent. RIL began production from the KG D6 block in April 2009. However, since 2010, production has been declining due to water and sand ingress. It has since dropped around 75 per cent.

P M S Prasad, RIL's executive director and board member, said: "Any movement toward market price is good for the upstream industry. This decision will bring in the much-needed investments in the hydrocarbon sector that are required to reduce the debilitating effect of increasing energy imports upon the economy."

Others also welcomed the government move. "This move increases the economic viability of producing natural gas in India. Domestic and international players will take notice of this, making India an attractive destination to put in money," said the finance director of an international oil and gas company in India on condition of anonymity. He added the increase would double the revenues of the companies involved with around 60 per cent impact on the bottom line.

The current price of $4.2 per mBtu price for RIL's KG D6 is held valid till March 2014. The new price becomes effective from April 1, 2014. Every dollar's increase in gas price will benefit RIL's revenues by $100 million and profits by $74
million.
Among other producers of natural gas, such as Oil India, every dollar's increase in gas price will add Rs 400 crore (Rs 4 billion) to the gross revenues and Rs 240 crore to its profit, while for ONGC, it will add Rs 3,600 crore to the top line and Rs 2,100 crore-Rs 2,500 crore to net profit. Such benefits to public sector units, however, will only accrue if all other factors, such as cess, royalty, subsidy, dividend payout, remain the same.
Foreign direct investment (FDI) in India's oil and gas sector from April 2000 to July 2012 stood at $5.14 billion. And 14 Indian companies - public as well as private - are present in 25 countries, with some 84 exploration and production assets.
India ventured into acquiring oil and gas assets abroad at the beginning of 10th Plan (2002-07) to strengthen its energy sector and reduce its dependence on import. Public sector companies that have presence abroad include ONGC Videsh , Oil India , Indian Oil Corporation, GAIL India , Hindustan Petroleum Corporation , Gujarat State Petroleum Corporation and Bharat Petro Resources , a subsidiary of Bharat Petroleum Corporation.
Indian private sector companies abroad include Reliance Industries, Videocon Industries, Essar Energy, and Adani Welspun Exploration. The Indian oil and gas sector contributes 15 per cent to the gross domestic product. The country is the sixth largest consumer of oil in the world and the ninth largest crude oil importer. The Cabinet Committee on Investment recently cleared 25 exploration and production blocks, releasing Rs 24,900 crore ($4.36 billion) of investments.
From 20 per cent two years ago, India's gas imports increased to 30 per cent of total consumption during the year ended March 31. Overseas purchases may rise to 234 million cubic metres a day in 2017 if local output is not increased, he said. The figure was 50 million cubic metres a day last year.
"We believe these new prices will increase investment and then production," said Finance Minister P Chidambaram.
"The formula-based pricing approach will provide far greater clarity to gas producers than the current discretionary government approval based pricing, said Abhinav Goel, senior director at India Ratings. "Also, quarterly revisions will help keep prices aligned with markets' rather than being stagnant for years", added Goel.