Kishore Biyani has entered the non-mass segment for the first time. But retail presence is the task ahead before he can join in the festivities.

Kishore Biyani's Future Group is no stranger to private labels - in fact, he is a pioneer of sorts in pricing these products at a discount to established brands. But now the group has gone premium for the first time with Holii.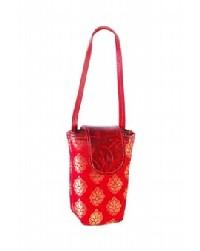 A bag and accessories brand, it was soft-launched in 2009, and this Diwali the group went on the offensive.

The prices begin at Rs 700, with most of the bags costing upwards of Rs 1,800, which is at the premium end in the Indian accessories market.

It has roped in Hidesign, the Puducherry-based leather accessories company, with a wide international footprint, to come out with a product line. But will the team headed by Holii Accessories Director Ashni Biyani be able to nail the art of selling a non-mass brand?

Future Group's retail brands have done well based on how different Indian shoppers are in comparison to those from other countries. It has replicated traditional drivers such as festival offers and aisles that let families crowd together to discuss purchases.

Premium products, however, require a different ambience and don't bank on volumes that Future Group has tapped so often.

"We wanted to go against the 'Made in China' flow of products that sweep not just the street-stalls but also high-end stores. We wanted to create handbags that would not be mock-Indian or from a tourist's lens. A Holii bag is geared to look good with a saree, a salwar-kameez, an Indo-western outfit," says Ashni, explaining the premium pricing.

Both she and Hidesign's president, Dilip Kapur believe that Holii will complement the latter's collection. While a Hidesign customer will be looking for sleeker forms for fashion that will fit in any city in the world, a Holii buyer will be one looking for a distinct stamp of ethnicity.

That is not to say the range, which includes functional bags such as laptop bags, will look dowdy. Motifs from regions such as Benaras, Bikaner, Puducherry and Tanjore are either reigned in fabrics (zari, brocade) or embossed in leather, while the sharp forms remind one of Holii's antecedents in Hidesign's design studio.

"We had to reject materials such as chord which didn't work well with attires that Indian women preferred and yet think of textures such as embossed leather and appliqué so that the office-goer or a teenager would find them relevant," says Ashni.

The laptop bags are the bestsellers because no other brand in India offers an ethnic take in the category.

The detailing of even the cloth used to line the pockets in a bag is what Ashni thinks separates Holii from handicraft stops.

"Holii will have a wider appeal because it is not just about the craft but also design just as Hidesign's bags are," she adds.

Explaining the rigour employed when making Holii bags, Kapur of Hidesign says, "During manufacturing, we have specification sheets running up to 20 pages."

Holii has found favour as an alternate to the traditional saree for gifting. Apart from gifting during auspicious occassions, Biyani and team are also exploring corporate gifting.

There could also be tie-ups with complementary brands such as Biba, the ethnic-wear brand. To beat cheap knock-offs, Holii will be made even more premium next year through limited edition bags and more accessories.

In line with premium selling, Future Group is doing up its exclusive Holii stores (six so far). It doubled its reach from 22 outlets last year to 46. Around 60 per cent of its revenues are from shop-in-shops at multi-brand retailers.

Shoppers Stop Managing Director Govind Shrikhande says brands such as Holii has helped it tap a trend in sales. "With more women getting into corporate wear for offices, the demand for fusion fashion is multiplying. Not only apparels, it calls for different kinds of footwear and handbags too.

Our assortment for such accessories has increased three times. Together, footwear and handbags have seen an increase of 35 per cent in sale at our stores," Shrikhande says.

Expecting Rs 12.5 crore revenue by the end of this year, Biyani realises the challenge for Holii will lie in furthering its footprint in exclusive stores. "We are scouting for the right places. Our focus for now is Bangalore, Delhi and Mumbai. We sold out of a cart in Delhi's SelectCity Mall for a month," points out Biyani.

Whether it lives beyond its novelty factor will depend on how Holii ties up its retail with its positioning in the days to come.