Under its door-step delivery model, consumers can shop at any of the three Future Group-owned convenience formats - Easyday, Nilgiris and Heritage - both online or offline.
Future Group is testing a door-step delivery service in a bid to secure its market as competition intensifies from hyper-local grocery delivery service providers, besides the growing threat from Amazon India which is scaling up the Amazon Now app, a two-hour doorstep delivery service of daily essentials.
The retailer is looking to tap a growing segment of customers who value the convenience of shopping at the click of a button anytime and from anywhere, but want the delivery at a pre-appointed destination.
Under its door-step delivery model, consumers can shop at any of the three Future Group-owned convenience formats - Easyday, Nilgiris and Heritage - both online or offline.
At present, about 1,000 outlets under these three brands are part of the pilot.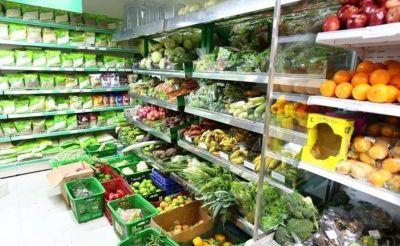 The products covered include essential household items, milk, fruits, vegetables and grocery that are delivered within 2-3 km radius of a store.
This new initiative of home delivery is expected to generate around Rs 20 lakh per store per month of additional revenue.
"As part of our digital strategy, Retail 3.0, the company is focused on developing an ecosystem to provide customers whatever, whenever and wherever.
"Technology is the enabler to develop this ecosystem. Within this, we would like to push our subscription model and loyalty programmes," says Venkateshwar Kumar, chief executive officer, south, Future Retail Limited.
He adds the group's home delivery service should be viewed as part of its overall corporate strategy rather than a reaction to competition which would "reduce it to a transactional logistics piece.
"Tina Garg, founder and chief executive officer, Pink Lemonade, a Bangalore-based communication agency, says the delivery initiative is also an indication of Future Group's growing ambition to lead the space - something which was reflected in its acquisition of Easyday, Nilgiris and Heritage.
"This is a space where offline players are seeing strong competition from online players such as BigBasket etc. Now, Amazon's acquisition of Whole Foods has also created flurry in the market.
"This is an apt time for the Future team to experiment with delivery services so that they have enough of the market pie before Amazon disrupts it," explains Garg.
According to Future Group's Kumar, as the pilot project evolves, the first thing the retail giant would look at is a major expansion of neighbourhood stores.
The objective is to make sure that the Future Group stores are present in every pin code.
That way delivery becomes easier. Second, the company is driving memberships for the three brands covered by the pilot.
If the population in a particular catchment area is high - which means more potential customers - it will open more stores, but if an area store does not stock a product the consumer wants, the retailer will move stocks from another location.
This will take care of the fact that small stores may not always be in a position to stock everything the customer needs.
Home deliveries are being made by a dedicated team of two-wheeler riders.
Given that not all the orders or multiple orders on the same route can be serviced by an in-house two-wheeler team, stores will also engage third-party three-wheeler logistics providers as and when they are needed.
Smart management of inventory would be critical here.
Going by the number of store visits that customers make and on the basis of member curated shopping lists, Future Group can figure out exactly what a consumer wants and when.
The retailer claims to enjoy an accuracy rate of 99 per cent when it comes to forecasting customer demand.
Garg points out that delivery and logistics is a business in itself and one needs specialised skills and expertise to run these functions efficiently.
She suggests Future Group unbundle these functions.
Then, technology is at the heart of accurate logistics and the retail giant needs to invest significantly in it to lead with optimised route paths, bundled and time-based deliveries as deployed by players such as Amazon and Swiggy.