It could take between 15 days and two months for normal plying of government-owned Air India flights on inetrnational routes, said Tauseef Mukadam, joint secretary of the Indian Pilots Guild, which had organised the recent strike.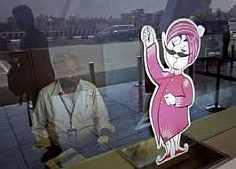 The Guild withdrew its 58-day stir yesterday, following intervention of the Delhi high court, which is also to monitor the conciliation process between the union and the airline management.

The pilots have begun filing a declaration on their willingness to join duty and a conciliation meeting will be held between the two sides on Friday. The pilots have to undergo a medical examination and complete refresher training and simulator checks to be eligible to fly again.

A plan to utilise Airbus A320 planes on routes served by Air India Express has been scuttled. The planes are flown by pilots of the erstwhile Indian Airlines. Under their agreement, IA pilots can take up to seven-hour
flights and do three landings a day.
The flight duty time of the pilots would have to be extended to fly Kerala-Gulf quick return flights. Senior pilots in the airline had proposed to change the agreement but this plan was rejected by the ex-IA pilots union.
Air India chairman Rohit Nandan gave no time frame for normalisation of flights and said it depended on completion of medical checks.
While the AI management has given no guarantee on reinstating  all the 101 pilots it had dismissed, Mukadam sounded optimistic.
"The management has made a committment to the court and now is bound by it," he said. Adding: "It is unfortunate that the strike lasted 58 days. It could have got over in three days but the management did not talk with us."
He also said the recent transfer of executive director (industrial relations) Vineeta Bhandari was a validation of their stand that AI employees faced discrimination in the merged entity.
Mukadam said Bhandari had been asked to go on leave but she denied it.