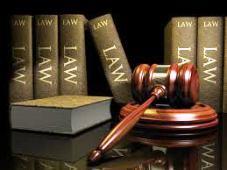 Delhi High Court on Monday asked Air India and its pilots, who are on strike for nearly two months over their demands relating to career progression, to amicably settle the issue out of court and said the airline should adopt a 'parental attitude'.

Justice Reva Khetrapal asked the counsel, appearing for the national carieer rpt carrier, as well as the pilots to inform it by Tuesday if there was any possibility to settle the dispute by the parties out of court.

"You counsel can sit together, then talk to your clients and inform the court tomorrow if there is any possibility of settlement," Justice Khetrapal said.

"We would like to see the matter settled. We want to see Air India prosper as the best airline in the world and the airline should adopt a parental attitude. . .," the court said.

The court was hearing an application filed through counsel Sanjiv Sahay by the Indian Pilots Guild, the pilots union, seeking a direction to the management to reinstate the sacked pilots and also revoke derecognition of their union.

Filing the application, the pilots' association said they are ready to resume their duties but the management has created a "hostile" situation forcing the pilots to go on hunger strike.

"After obtaining an ex-parte order(which restrained the pilots from continuing the strike) on May 9, the Air India management is indulging in unfair labour
practices.
The plaintiff (management) has created such a hostile situation that members of Defendant have gone on an indefinite hunger strike," the pilots said in the plea.
The pilots association said "direct the plaintiff to create a conducive atmosphere so that the members of IGP can resume their duties and also direct the AI to hold the negotiations/conciliation with the pilots union."
The pilots also said the health of several pilots has deteriorated due to hunger strike but the management has no concern for them.
Appearing for the management, senior counsel Lalit Bhasin told the court that the pilots are not entitled to approach the court as they are in contempt of court for disobeying the court's previous order.
He said once they call off the strike, the management is ready to talk to them on all the issues they have been raising.
The pilots strike entered 57 day on Monday.
Over 400 pilots owing allegiance to the Indian Pilots Guild have been on strike since May 7 and about 20 pilots on indefinite hunger strike in Mumbai and Delhi over demands relating to career progression and revocation of sack orders against 101 of their colleagues.
The pilots said they were ready to end their strike if their sacked colleagues are taken back and their union gets back the recognition.
They said they have gone on strike after the management allegedly backtracked from their decided position on the career progression issue after long discussions.