Allowing 12-hour shifts for all and night-time work for women was meant to benefit software firms, but is said to have clinched Foxconn's Rs 80 billion investment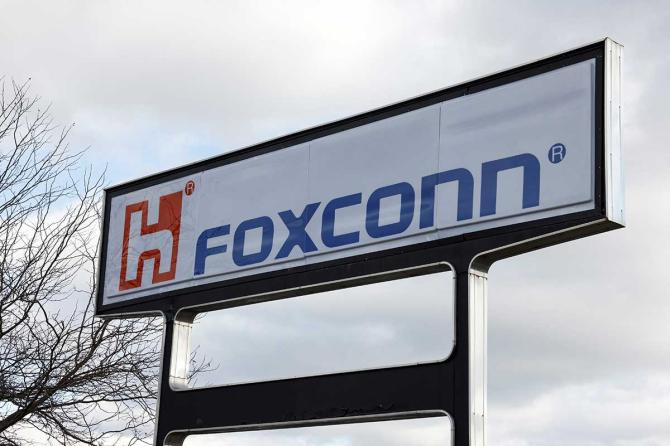 Foxconn's decision to invest Rs 8,000 crore (Rs 80 billion) in Karnataka, cleared by the state government on March 20, has brought into limelight the recent changes in the state's labour laws allowing 12-hour shifts in factories and nighttime work for women.
The changes had gone almost unnoticed when they were passed in the state assembly on February 24 as part of the Factories (Karnataka Amendment) Bill 2023 without a debate as the Opposition walked out in protest.
Earlier, a factory shift could not be more than nine hours and women were not allowed to work night shifts.
The new law also increases the overtime hours allowed in a three-month span from 75 to 145.
People in the know say the changes played a vital role in clinching the Foxconn deal.
The world's largest electronics manufacturer, best known for making Apple's iPhones, is understood to have been in talks with the state for a while over these laws.
Interestingly, the intended beneficiary of the new laws was the software sector.
"The new rules were targeted at the software industry. These rules are beneficial for the people who are working in the software industry as they can wind up six days' work in four and take three days off every week. This is not to force anybody to work," Karnataka Labour Minister Shivaram Hebbar told Business Standard.
The state government said the reforms included ensuring the safety of workers, especially women.
The relaxations are subject to a cap of 48 hours of work in a week and the provision of a safe and healthy work environment for women during night shifts: from seven in the evening to six in the morning.
An official in the Karnataka industries ministry said the labour reforms were not meant to woo only Apple and its manufacturing partner, Foxconn.
"The fact is that these reforms were done at least three weeks before the Foxconn investment proposal came to light," the official said.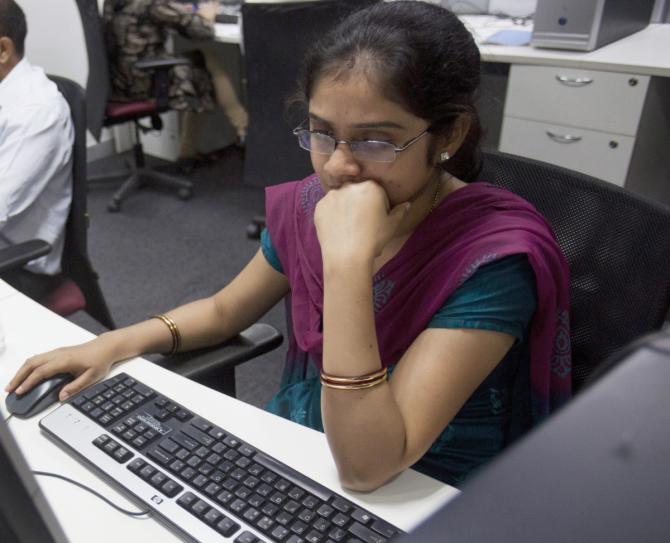 On March 20, the 61st meeting of Karnataka's state high-level clearance committee approved 18 projects with a total investment of Rs 75,393.57 crore (Rs 753 billion), including the Foxconn project.
K Krishna Moorthy, CEO and president of the India Electronics and Semiconductor Association, said that liberalisation of labour laws will have a multiplier effect on the startups and semiconductor manufacturing ecosystem in the state. He expressed the hope that other states will follow the Karnataka route on labour reforms.
Already, Tamil Nadu, Karnataka's neighbour, is planning to make its factory shifts more flexible, which may suit Apple contractors such as Foxconn, Pegatron and Wistron.
Moving to India was part of the strategy by the global majors to become less reliant on manufacturing in China.
Reports say Apple was looking to move at least a quarter of its manufacturing to India by 2025.
"It is true that aggressive lobbying by Apple and its supplier Foxconn and other companies may have resulted in the recent legislation," said Salman Waris, managing partner of the technology law firm, TechLegis Advocates & Solicitors.
"Once implemented, the new laws would have a long-term impact on the technology, startup and semiconductor ecosystem not only in Karnataka but also in the country overall," Waris added.
This could help Karnataka burnish its pro-industry credentials and bring in more investors.
The state has realised 52 per cent of the Rs 9.8 trillion investment proposals that came up in the global investors meet late last year.
This contrasts with the previous realisation levels, which never exceeded 15 per cent.
Only 14 per cent of the Rs 3.94 trillion worth of MoUs signed in 2010 were realised.
In 2012, the strike rate dropped to 8 per cent of Rs 6.7 trillion. In 2016, it was 15 per cent of Rs 3 trillion.
IT industry veteran and former Infosys director T V Mohandas Pai is batting for more flexible working hours.
"All [labour] laws should be amended to enable working 24/7, which will lead to greater economic activity, more safety for people, better public transport and a great number of jobs," he said.
"We are not saying that flexibility should lead to exploitation," Pai added, "we are saying that people should be able to work 24/7 in certain shifts."
Feature Presentation: Rajesh Alva/Rediff.com