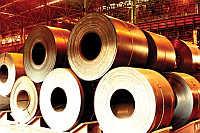 With Tata Steel Managing Director H M Nerurkar's term set to end in less than a year, the race for the top job has intensified. According to sources, four candidates, all Tata Steel executives, are being considered - Koushik Chatterjee, T V Narendran, Anand Sen and Partha Sengupta.
According to sources, a formal announcement is likely by the end of December or the first week of January. A Tata Steel spokesperson said the board would take a decision at an appropriate juncture. Insiders said that though Nerurkar's term would come to an end only in October 2013, the announcement would come by January, in keeping with Tata group practices.
Chatterjee, group chief financial officer, was inducted into the Tata Steel board last month. Although Tata Steel's managing director has traditionally been from the operations side, sources said the times were changing. Chatterjee played a critical role in number crunching when Corus was acquired. There is also a buzz that Chatterjee could make it to the Tata Sons board.
Tata Sons Finance Director Ishaat Hussain became a non-executive director in September on turning 65, the cut-off
age for executive directors.
"Ideally, the company would look at someone who was equally acceptable to the Indian and European operations. Tata Steel Europe was going through a critical phase and just a week before proposed 900 job cuts. It needs to be managed cautiously," said sources.
The argument in favour of Narendran, vice-president (safety and flat products), is that he was actively involved in Tata Steel's first acquisition, NatSteel. Narendran played a key role in the integration process as well. Sen, vice-president, is in charge of the company's Kalinganagar project. Though delayed by about five years, it happens to be one of the few new projects in India that is close to being commissioned. This is expected in August 2014.
Sengupta is vice-president (raw materials), a key division for Tata Steel. "There is also some talk that there could be two chief operating officers. One could be in charge of Kalinganagar and the other of Jamshedpur," said a source. Incidentally, the post of chief operating officer in Tata Steel first came into being with Nerurkar assuming the role in 2007.