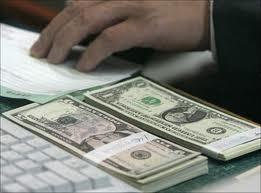 Foreign investors in India are changing investment strategies to favour domestic-oriented companies, mid-cap stocks and state-owned enterprises, based on hopes that Prime Minister Narendra Modi's new government will revive Asia's third-largest economy.

These sectors have underperformed the wider market over the past year and are seen having far more upside potential if the economy picks up thanks to Modi's reformist agenda.

"There is a positive structural change underway in the Indian economy.

"Indian financials and cyclical stocks look attractive," said Gaurav Patankar, a fund manager in New York at The Boston Company Asset Management, which oversees $50 billion in assets.

Patankar, whose firm is overweight Indian stocks, was optimistic that the strong mandate given by voters to Modi would lead to better governance, and more focus on how state-owned companies are run, shrinking the valuation gap with private sector rivals.

Reflecting the gap in valuations, the Bombay Stock Exchange public sector unit index for state-run firms is trading at a price to earnings ratio of 11.9 times compared to 15.5 times for the benchmark BSE Sensex.

Investors' rebalancing has moved funds away from exporters, large cap companies and firms that compete with state-owned companies.

Since Modi's landslide victory on May 16, the BSE midcap index has surged 15.9 per cent, and the BSE public sector index has added 11 percent, outperforming a Sensex that has gained 4.5 per cent.

Fund managers think the economy has bottomed out after two disappointing years of below 5 percent growth -- the worst slowdown in more than a quarter of a century.

And while the Sensex hit record highs on June 11, its valuations at around 15.5 times forward earnings are still at par with its 10-year average.

India has received net foreign portfolio flows of $10 billion so far this year, more than other emerging markets in Asia, such as South Korea, which received $1.8 billion and Taiwan, which received $8.56
billion, according to Thomson Reuters data.
Foreign investors such as Canada Pension Plan Investment Board, and US-based GMO increased exposure to domestic-oriented stocks last month, even when the stocks they bought were trading near their record high levels.
Despite the heavy influx of overseas flows, Credit Suisse said last month India is "still not a crowded play."
The investment bank estimated that net foreign buying of Indian shares on a rolling 12-month basis as a percentage of market cap was running at 0.9 per cent compared to its historical average of 1.2 per cent.
RISKS TO WATCH
For all the new found enthusiasm for the Indian market, there are risks.
A potential surge in US bond yields, on a pick-up in growth and positive jobs data, could spoil the appetite for risk in emerging markets.
Investors will also want to see the Modi government take concrete steps to unlock economic growth, while also demonstrating fiscal discipline needed to give Reserve Bank of India Governor Raghuram Rajan a better chance of taming inflation in order to reduce interest rates.
"I would mostly be watching how the equation plays between Raghuram Rajan and Modi.
"I hope Rajan remains, he is doing a great job in controlling inflation," said David Kunselman, senior funds manager at Excel Funds Management which oversees $600 million in emerging markets.
Excel Funds, based in Mississauga, Canada, is overweight on Indian financials, industrial and infrastructure stocks and is underweight on utilities, consumer staples and telecom shares.
"We are lapping up 100 percent pure plays on India. India is 10 years behind China and now it has got the opportunity to overtake it," Kunselman added.