It is still "discounts" that e-commerce players have to rely on to bring in customers, though they might claim otherwise.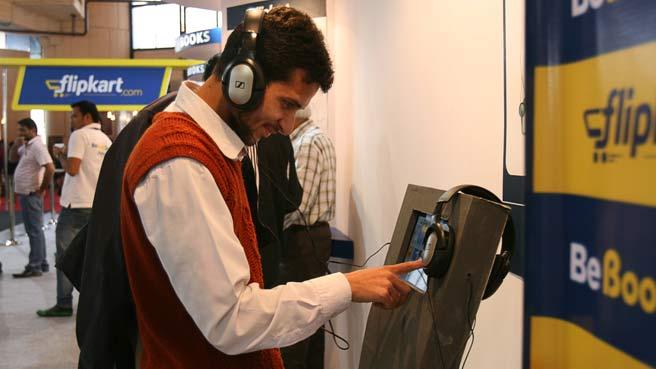 In the last few months, e-commerce players have come out and said that they are eyeing profitability and have cut down on discounts.

However, e-commerce marketplaces, cab aggregators, mobile wallets, e-grocers and, restaurant search and delivery portals are all sending out messages to customers informing them about the discounts they're offering.
While online marketplace giant Flipkart is holding several vertical sales from time to time, Amazon, Snapdeal and Paytm are offering discounts - ranging from 10 per cent to as much as 75 percent - on various items.
Online restaurant portal Zomato is offering promotional end-of-the-month 15 per cent discount on a customer's next seven orders.

Travel website Goibibo is offering flat discounts, ranging from Rs 600 to Rs 2,500 for buying flight tickets, and up to 60 per cent discount on hotel bookings.

Fashion vertical giant Myntra has planned an end of season sale in July, offering 50-80 per cent discounts.
Experts believe that the customer acquisition strategy has not changed much for most companies.

"Even today, customer acquisition is based on initial discounting. Unless they change their strategy, discounting would remain the main route to bring in customers. But this is not a long-term strategy," said Amarjeet Singh, Partner - Tax, KPMG in India.
Companies now claim that they are focusing on user satisfaction in order to retain more customers.
Most are now relying on tools such as precision analytics to deliver goods bought at precise time bands, and the study of the buying pattern of their customers. But industry insiders believe that nothing works better than offering discounts every once in a while.
"Discounting is still the main way to bring in customers. We are working on a lot of other methods for client acquisition and retention, but in the meanwhile, discounting would continue. However, we are not giving any discounts, it is the sellers who give it," said a senior executive of an online marketplace.
Others also believe discounting is a flawed business model and would not help these companies and their balance sheets.
"In a competitive e-commerce sector, only discounting is helping them get customers. Once that stops, their sales would drastically go down. Most of their so-called metrics such as client retention have been picked up and modified from traditional retail, so there is nothing new or different they are doing," said Praveen Khandelwal, secretary general, Confederation of All India Traders (CAIT).
A while back, CAIT had filed a complaint with DIPP alleging violation of FDI norms by Flipkart.
The complaint was in reference to an advertisement in newspapers announcing the sale of an item together with its discounted price to be available on the e-commerce platform of Flipkart, which is said to be a marketplace.
According to CAIT, the advertisement violates conditions of the guidelines for FDI in e-commerce.