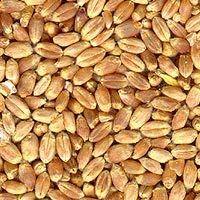 Union Minister of State for Communication, IT and Shipping, Milind Deora on Monday expressed hope that the Centre's Food Security Bill would be ratified in the Monsoon session of Parliament.

"It is unfortunate that the Food Security Bill has to come in the form of an ordinance.

"But, we are hopeful that the Bill will be ratified in the Monsoon session of Parliament," Deora told reporters in Chennai.

Terming the Bill as a 'non political bipartisan issue,' he hoped to have all political parties on board as the Bill would benefit over 75 per cent of rural households and 50 per cent of urban households in the country.

Replying to a query on Tamil Nadu Chief Minister J Jayalalithaa's letter to the Prime Minister opposing the Bill, he said, "It is unfortunate that her personal opinion is this.

"But, I hope that the state government takes into consideration the benefits it will give to the people of the country including this state."

On the growth of the telecom industry in the last decade, he said, "the tele density in the country was only seven per cent in 2004 and it has increased to over 75
per cent now."
Underlining the Telecom Regulatory Authority of India's recent action to slash roaming rates, he said the Centre was working towards an objective of 'One Nation, Free Roaming.'
Replying to another query on his senior party colleague Digvijay Singh's comments on Bodh Gaya serial blasts, he said, "There are two aspects to it. First is that the Congress spokesperson has articulated party's official position.
"As far as the government is concerned, NIA is investigating the case and it is too premature to talk about this now."
To a query on his scheduled visit to handset maker Nokia's factory near Chennai on Tuesday, which is alleged to have attempted to evade tax, he said, "That is between the Finance Ministry and the Income Tax department.
"My visit is to see how the government can take steps to improve the electronics industry in the country, which has the potential to give a push to the country's economy."
The minister said the lighthouse at Mammallapuram near Chennai would be promoted as a tourist destination.
"As a pilot project, we are going to convert Mamallapuram near Chennai and Kanhoji Angre near Mumbai into tourist destinations," he said.