60-65 per cent of the FMCG industry's overall sales come from urban areas; 35-40 per cent from rural areas.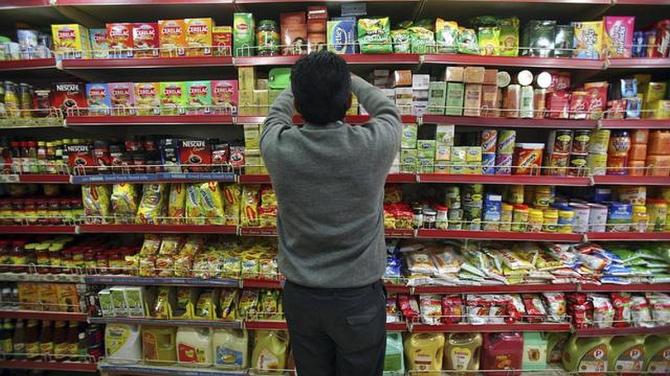 Urban areas are beginning to show a sales uptick for fast-moving consumer goods (FMCG) companies, months after the Covid-19 pandemic hit cities the hardest due to their dense population and cramped living conditions.
Firms such as Hindustan Unilever (HUL), Marico, Dabur, Emami and Colgate have all said that urban sales have improved in the October-December period (Q3), the first time in four quarters.
The revival comes ahead of analysts' expectations, who were seeing an uptick in urban sales in FY22 as the vaccine rollout is made available to the general public.
It currently remains restricted largely to healthcare workers.
The trend, said experts, points to a growing sense of ease among urban consumers as the Covid-19 case load reduces and the first phase of the vaccine rollout progresses.
60-65 per cent of the FMCG industry's overall sales come from urban areas; 35-40 per cent from rural areas.
While rural demand remains robust, it is the turnaround in urban areas that is critical for the industry.
FMCG chief executive officers (CEOs) say that the trend is here to stay.
"What will help urban demand will be mobility, which is directly linked to the vaccine rollout.
"We are pleased with the government's vaccine plan and if it can be executed with speed, that will help demand tremendously, especially in urban areas," Sanjiv Mehta, chairman and managing director (MD), HUL said.
For HUL, the country's largest FMCG company, the buoyancy in urban areas was visible in sales of discretionary products such as skin care, cosmetics and beauty, which constitutes 15 per cent of its portfolio.
There was significant improvement in sales of these products in Q3, sector analysts said, in a shift from what was visible in Q1 and Q2 of FY21.
At that time, sales of discretionary products not just for HUL, but for the entire market was down, leading to a sharp decline in the company's discretionary products' topline.
Essential products, part of the health, hygiene and nutrition vertical of HUL, on the other hand, which constitutes 80 per cent of the company's portfolio, grew in double digits in terms of sales in Q3, a continuation of what was visible in Q1 and Q2.
Saugata Gupta, MD and CEO, Marico, said that consumer confidence was improving amid a falling Covid-19 graph.
"With the core franchises exhibiting strength and new bets in foods also trending well, we expect the domestic business to deliver much ahead of medium-term aspirations over the next few quarters," he said.
Analysts say that the revival in discretionary categories is pushing companies to now invest behind these products significantly, something they were not keen to do earlier.
Emami and Dabur executives said that brand-building activities had improved and that it would continue to invest in go-to-market capabilities.
"We have witnessed a revival in discretionary spending by consumers.
"We will continue to strengthen our healthcare portfolio, improve our rural footprint and invest in go-to-market capabilities especially in home and personal care," Mohit Malhotra, CEO, Dabur India, said.
Mohan Goenka, director at Emami, said the company was hopeful to close FY21 at high single digit growth due to the recovery seen in the last two quarters.
"The growth momentum has continued aided by aggressive sales strategies, dedicated team effort, quality products and implementation of stringent cost control measures," he said.
The March quarter (Q4) of FY21 is likely to mirror the trend visible in Q3, implying that the worst is over for FMCG.
Photograph: Danish Siddiqui/Reuters