Employees can take 'unlimited bereavement leave' in case of loss of a family member.
All employees are encouraged to take breaks on a daily basis.
This includes a mandatory 1-hour lunch break where no other meetings can be scheduled.
Peerzada Abrar reports.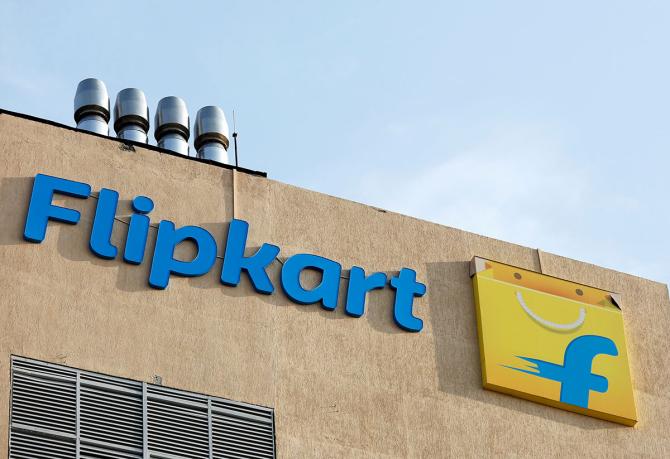 E-commerce giant Flipkart has extended the 'work from home' policy for its 12,000 employees till May 31, 2021, due to the coronavirus pandemic.
Based on the assessment of the current situation, the Walmart-owned firm has extended the 'phase-2 of the back to office plan' till the end of May next year, according to an internal email sent by the company to the employees.
Earlier the 'work from home policy' had been extended by the company till December.
'Over the last several months, we have shown great resilience and character in dealing with the pandemic while adapting to altogether new ways of working, collaborating and staying optimistic,' said Krishna Raghavan, chief people officer at Flipkart, in a letter addressed to the employees.
'The entire leadership team couldn't be more proud of the outstanding spirit and positivity that you have demonstrated.'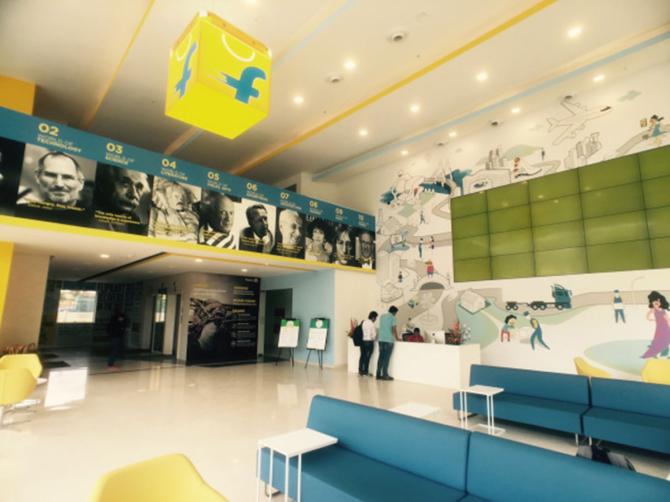 The teams that have been coming to the Flipkart office on a roster basis will continue to do so.
The Bengaluru-based firm has urged the rest of the staff to continue working from home unless there is a critical need to come to the office.
In the event, employees need to visit the office, they need to reserve the seat in advance and follow necessary guidelines and protocols.
'While we have all been eagerly waiting to see each other in person, there is no scope for letting our guard down, as we monitor the situation closely,' said Raghavan.
'To keep ourselves and our families safe, the best we can do is to continue practising social distancing and exercising all mandatory precautions unless there's a sure-shot cure in sight.'
Besides this, the decision by the company to extend its work-from-home mandate for employees comes on the back of multiple other scenarios that have emerged due to the pandemic.
These include enabling them to support children's educational requirement as they continue to learn from home and fulfilling the responsibility of elderly care.
Many of the employees are outstation to be with their families and have been in a constant state of uncertainty.
'We hope this decision will help all of you plan your work and personal commitment until May next year,' said Raghavan.
'I assure you that we are with you, every step of the way. Your health, safety and mental wellness will always be our topmost priority.'
Flipkart is continuing its efforts to bring wellness and engagement programmes to the employees.
It is looking at conducting virtual offsites aside from other virtual engagement events planned for the end of this year.
In response to a query, Flipkart said it is encouraging all employees to take care of their health and fitness.
With the introduction of 'Covid Care Leaves', the employees can take up to 28 calendar days of paid leave, in case they are diagnosed with COVID-19 regardless of whether they are hospitalised or not.
As per the company's 'time away from work policy', a Flipkart spokesperson said employees can take "unlimited bereavement leave" in case of the unfathomable loss of a family member.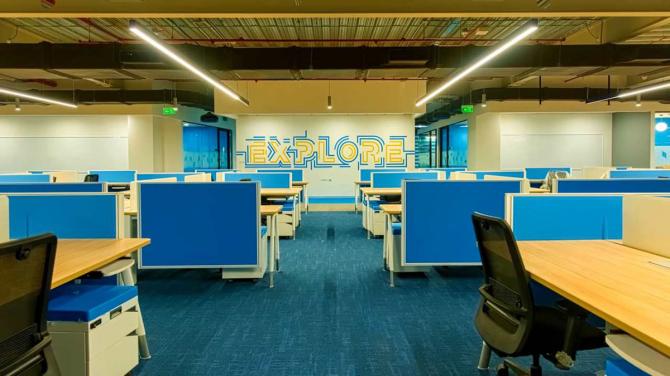 All employees are encouraged to take breaks on a daily basis.
This includes a mandatory 1-hour lunch break where no other meetings can be scheduled.
They are supported in taking regular planned casual leaves, to maintain a healthy work-life balance.
Some teams have even declared mandatory days off, every month, and others are scheduling shorter working Fridays.
"We have also been organising regular sessions on topics such as virtual meeting optimisation, time management and resilience," said the Flipkart spokesperson.
Rival company Amazon has also told employees who work in a role that can effectively be done from home are welcome to do so until June 30, 2021.
The e-commerce giant extended the timeline on a return to the office due to the coronavirus pandemic.
It had earlier allowed that option until January next year.
Amazon employs almost 100,000 workers in India directly, including tens of thousands of employees in the many global technology teams based out Bengaluru.
Both Amazon, Flipkart witnessed blockbuster festive season sales this year.
The pandemic accelerated the shift to e-commerce, with an increasing number of consumers shopping online at a higher frequency.
India's online festive sale for a month -- during October-November -- raked in $8.3 billion in gross sales, including for brands and sellers, up by 65 per cent year-on-year, exceeding forecasts, according to a report by consulting firm RedSeer.
Feature Presentation: Ashish Narsale/ Rediff.com