History of post-1991 moves shows entrenched interests have always strongly resisted any prospect of being unseated.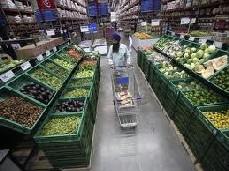 Everyone says foreign direct investment (FDI) is to be preferred over foreign institutional investment (FII) money, since the former is a long-term and markedly less volatile commitment compared to portfolio investment.

Even so, whenever a hitherto closed sector has been opened to FDI or the sectoral investment cap has been raised, the move has drawn strong protest. The latest instance is multi-brand retail.

"When FDI comes in, it affects the existing vested interests. Politicians should rather oppose FII, as these create bubbles in the market, rather than opposing FDI. It is a misplaced opposition," Rajiv Kumar, secretary general of the Federation of Indian Chambers of Commerce and Industry (Ficci) said.

He said traders and proprietor-run stores had been here for centuries and did not wish to share market space with others.

Anis Chakravarty, director, Deloitte, Haskins & Sells, said FII inflows were based on speculation, moving out in uncertain times. "It is not reliable. However, FDI sees money locked in the country for a long period of time, with not much possibility of moving out. In developing countries, money is welcome but people are worried that the sector will be ruled by foreign players, and locals will lose their say in the matter," he added.

Many analysts said there always were initial protests as India progressively opened sectors to FDI. Only a few are not open; caps are there in some sectors. Besides, FDI is allowed in only a few segments of agriculture. A handful of areas, such as atomic energy, are not allowed for even the domestic private sector.

The history of apprehension over FDI in various sectors is not new, despite analysts agreeing it brings innovation and money to otherwise closed sectors.

In August 1997, then finance minister P Chidambaram, of the United Front government, had to withdraw a Bill from the Lok Sabha on the insurance regulatory authority, due to stiff resistance from the Left and the Bharatiya Janata Party.

This
was despite assurances from the then government that only select Indian companies would be allowed in health insurance and not foreign players, as was feared by the then opposition.
Later, in 2000, the insurance sector was opened to the private sector, with an FDI cap of 26 per cent. Despite initial apprehension, the insurance sector is growing at a speedy 15-20 per cent. Together with banking services, insurance services add about seven per cent to the country's GDP.
In fact, financial services were among the few exceptions in the otherwise muted GDP growth of 6.9 per cent in the first quarter of this financial year.
And, when Chidambaram (this time as finance minister of the UPA Government) proposed a rise in the FDI cap in the private insurance sector from 26 per cent to 49 per cent in the 2004-05 budget, the Bill to this effect could be tabled in the Rajya Sabha only four years down the line, in December 2008. It is pending with the standing committee on finance.
However, other proposals he had then made, to raise FDI in telecom from 49 per cent to 74 per cent and in civil aviation from 40 per cent to 49 per cent, were carried out.
Given these difficulties in parliamentary approval, the government had proposed to keep the issue of FDI caps outside parliamentary purview in the Bill establishing a Pension Fund Regulatory and Development Authority. The standing committee opposed it, but the government did not agree.
Similarly, there are differences between the department of industrial policy and promotion (Dipp) and the civil aviation Ministry over the cap on FDI that could be put on the issue of foreign airlines picking stake in domestic airlines, as well as between Dipp and the defence ministry over the opening of the defence sector to FDI for at least procurement and research & development.
Then, there was a recent row over FDI in the pharmaceutical industry. The government-appointed committee under the chairmanship of Planning Commission member Arun Maira suggested retaining 100 per cent FDI in the sector under the automatic route for new projects, but this was opposed by Dipp and the health ministry. The issue was resolved after Prime Minister Manmohan Singh's intervention.