Agra, Shimla, Nanded, Kanpur and Jamshedpur are among the many airports that would see connectivity under Udan.
The government on Thursday said it was close to resolving a dispute with major Indian carriers over levying regional connectivity charges.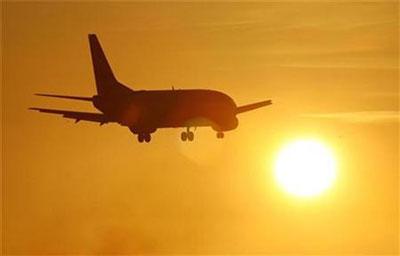 It also unveiled a list of successful bidders and routes under the scheme, called Udan.
Five operators will operate on 128 routes and connect 70 airports, most of which are not well connected by airlines now.
"This is a unique scheme, which is completely market-driven," Jayant Sinha, minister of state for civil aviation, said.
"Through a corpus of only Rs 205 crore, we will create around 1.3 million seats, which will kick-start the underdeveloped regional aviation market."
Agra, Shimla, Nanded, Kanpur and Jamshedpur are among the many airports that would see connectivity under Udan. Experts have said the scheme has good business propositions.
Successful bidders
Alliance Air
SpiceJet
Air Deccan
Air Odisha
TruJet (Turbo Megha)

On the flightpath
No. of routes: 128
Total airports: 70
Prime routes: Delhi-Kanpur; Delhi-Shimla; Delhi-Agra; Mumbai-Porbander; Kolkata-Jamshedpur
Major established players such as Alliance Air (subsidiary of state-owned Air India) and Ajay Singh-owned SpiceJet emerged as successful bidders, along with lesser known players such as Air Odisha and Truejet.
G R Gopinath's (known as Captain Gopinath) Air Deccan, which pioneered low-cost travel in India, made a comeback through the scheme to connect 15 airports.
Civil aviation secretary Rajiv Nayan Choubey said Udan would leapfrog India's aviation sector. "From a rate of one airport annually, we have leapfrogged to connecting 33 airports in a single year," Choubey said, adding the routes have a uniform spread across the country.
The process saw intensive bidding for prime routes. For instance, SpiceJet outbid Alliance Air for the Delhi-Kanpur route, which Air India was operating till today. "It's a great day for Indian aviation," said Amber Dubey, India head of aerospace & defence at global consultancy KPMG.
"This will give a huge fillip to investments, tourism and job creation in the interiors of India.
Good to see that the regional connectivity scheme routes are spread out across all corners of the country. Operators should try and synchronise their schedules and enter into code-share agreements with larger carriers."
The Udan scheme offers 50 per cent subsidy to airlines on these routes, route monopoly for three years and a host of other concessions at landing airports. It expects the airlines to cap fares at Rs 2,500 a seat an hour rate on regional flights.
On the tussle with airlines over levying regional connectivity charges, the minister said: "We are very close to a solution over this matter. We had multiple rounds of discussion with the airlines and the issue will be resolved soon."
The Federation of Indian Airlines - which consists of IndiGo, SpiceJet, Jet Airways and GoAir, and has around 80 per cent market share - had moved court contesting that the government had no authority to impose a levy in the nature of tax on air services.
Major airlines opposing the government's move had put a question on the viability of the scheme and the government found it difficult to mop up fund to set up a corpus for Udan.
Photograph: Andrew Winning/Reuters