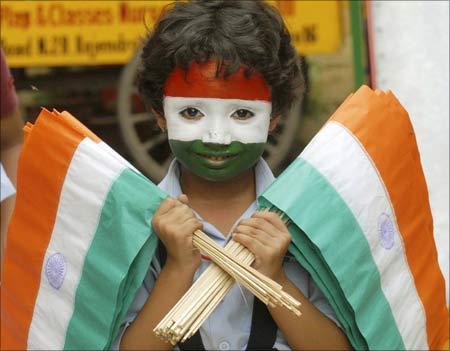 Committing to more steps to boost economy, the Finance Ministry said initiatives taken by the government in the past one year will boost investment and revive the sagging growth.
"The government is committed to take all necessary steps to revive growth, boost investment, create conducive business environment, improving efficiency and depth of the markets, wider participation of investors and strengthening of the regulatory and institutional framework to channelise greater investments and to achieve potential growth of the Indian economy," Finance Ministry said.
Listing out the initiatives taken by the government in the past one year to boost growth, it said: "The economy (is) headed towards gradual recovery and growth stabilisation."
The growth rate had slipped to decade's low of 5 per cent in 2012-13. In the first half of the current fiscal, the growth rate worked out to be 4.7 per cent.
Keeping in view the evolving macroeconomic situation, including high Current Account Deficit (CAD), volatile market conditions, excessive exchange rate volatility, it said: "The government in consultation with RBI and SEBI made concerted efforts and instituted several measures to attract off-shore portfolio investment and improve investors' appetite."
Observing that India's growth story attracted attention from around the world for recording 8 per cent GDP during 5 year period from 2007-2012, it said: "This was made possible by an appropriate policy framework set in by the government which allowed space for fiscal expansion for incentivising pick up in growth."
On account of the policies to promote inclusive growth, it said: "The proportion of people living below the poverty line has declined from 37.2 per cent in 2004-05 to 21.9 per cent in 2011-12. This decline, which has been at a much faster rate than the previous decades, is an enormous achievement."
Referring to the steps taken by the government in the last one year to boost investment and growth, it said the Cabinet Committee on Investment (CCI) has de-bottlenecked 200 projects and the Project Monitoring Group (PMG) has resolved 93 projects with total estimated cost of Rs 3.53 lakh crore.
It also highlighted the initiatives like settling up of Infrastructure Debt Funds (IDF), authorising PSUs to issue tax-free bonds, enhancement of the FII limits, among others to boost investment and growth.