FIIs got re-christened as FPIs, or Foreign Portfolio Investors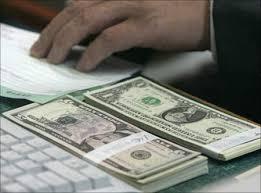 Overseas investors have pumped in over Rs 10,000 crore (Rs 100 billion) in Indian capital markets in the first two weeks of this month on hopes of a pro-growth budget and rising expectations the government will accelerate reforms.
The fund inflow this month takes the investment to above Rs 43,000 crore ($7 billion) so far in 2015.
In January, overseas investors had pumped in Rs 33,688.19 crore (Rs 336.88 billion) in Indian debt and equities.
Foreign institutional investors bought shares worth Rs 3,167 crore (Rs 31.67 billion) in February so far.
In the debt segment, they pumped funds worth nearly Rs 6,900 crore (Rs 69 billion), taking the total investment to Rs 10,057 crore (Rs 100.57 billion), latest data with Central Depository Services Ltd showed.
FIIs got re-christened as FPIs, or Foreign Portfolio Investors, last year under a new regulatory regime that promises to make it easier for them to invest in India.
Market participants attributed the robust inflow to positive investor sentiment driven by the government's announcement of several reform measures in recent months and expectation of more announcements in the upcoming budget.
Investors are keenly focused on the the new government's first full-year budget, looking at it as a gauge to measure the government's reform momentum.
"The upcoming Budget could be the most important one for the stock market after the early 1990s, when India launched economic liberalisation," said Morgan Stanley in a report.
Of the total inflow, a lion's share of the funds came into the debt markets, which analysts attributed to measures taken by Reserve Bank of India and capital markets regulator Securities and Exchange Board of India to attract long-term overseas investors.
In 2014, the net investment by overseas investors into the debt markets was Rs 1.59 lakh crore (Rs 1.59 trillion), while the figure for equities stood at Rs 97,054 crore (Rs 970.54 billion).
Overall, net investment by foreign investors stood at Rs 2.56 lakh crore (Rs 2.56 trillion) in 2014.