Apex traders' body Federation of Indian Exporters Organisation (FIEO) on Friday demanded extension of the interest subsidy scheme to all sectors with a view to make them globally competitive.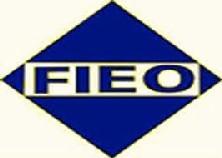 At present, the scheme is applicable to a few sectors -- handicrafts, handlooms, carpets and small and medium enterprises (SMEs) -- in the current fiscal.

Under the scheme, exporters in the identified sectors are entitled to a 2 per cent interest subvention on loans from commercial banks.

"The scheme should be extended to all exporting sectors as the subsequent hike in the base rate has pushed the credit cost up by over 60 per cent in the past 17 months," FIEO President Ramu S Deora said.

The Reserve Bank of India (RBI) has raised its key policy rates by 350 basis points since March, 2010.

The government yesterday approved an additional Rs 800 crore (Rs 8 billion) for extending the interest subsidy to exporters till March, 2012,
in the backdrop of a slowdown in Europe and the US.
Till date, Rs 1,654 crore (Rs 16.54 billion) has been released to the RBI for reimbursement of the interest subvention provided by banks to exporters. The total requirement projected by the Reserve Bank for the period up to March, 2011, is Rs 3,892 crore (Rs 38.92 billion).
In this regard, an additional Rs 2,050 crore (Rs 20.5 billion) was approved by the Cabinet Committee on Economic Affairs toward meeting this requirement.
Of this, Rs 1,250 crore (Rs 12.5 billion) was the requirement projected by the RBI for the period up to March, 2011, while the remaining Rs 800 crore (Rs 8 billion) was required for implementation of the scheme till March, 2012.
The euro zone crisis has been biting into Indian exports, which grew by 10.8 per cent year-on-year to USD 19.9 billion in October, the slowest rate in the last two years. From a peak of 82 per cent in July, export growth slipped to 44.25 per cent in August, 36.36 per cent in September and 10.8 per cent in October.