India must adopt game-changing strategies that can power up India on global trade.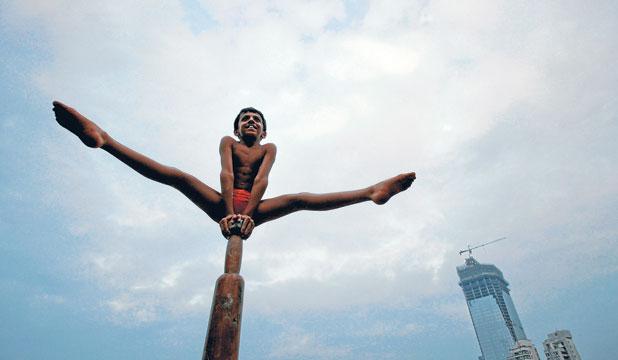 Till last week, the politically sensitive question of India's food subsidy dominated the public discourse on the World Trade Organisation's Trade Facilitation Agreement (TFA).
Now that those concerns have been addressed and the protocol finally adopted, the big question is: how far will the TFA transform the country's trade environment and power India up the "Doing Business" ranks? Traders, businessmen, experts and economists agree that the TFA marks an important step for India to integrate more fully with the global supply chain.
But there is, at best, cautious optimism about an agreement that has been hailed worldwide as a game changer that could add $1trillion to global trade.
Much depends on commitments that India will have to spell out on the 11 sets of specific trade-facilitating issues or "articles".
Together with other developing countries and least developing countries, India will have to determine the timing and entry of its commitments for each of these articles under three categories, A, B and C.
These determine, respectively, which articles will be binding as soon as the agreement comes into force; those that require a transitional period; and those that can be designated for implementation after receiving capacity building or technical support. In essence, about 90 per cent of the TFA involves reforms of customs procedures.
Much of this already been implemented under the International Convention on the Simplification and Harmonisation of Customs Procedures, (or the Revised Kyoto Convention) of 2000, which India signed in 2002.
"Under our commitments India is already substantially compliant with the treaty, so for us the switch to the TFA is no big deal," said trade consultant T N C Rajagopalan.
Underlining the point, Ajay Sahai, Director General & CEO of the Federation of Indian Export Organisations, said broadly, 60 per cent of the TFA issues are expected to come under category A (that is, immediate compliance) and the rest under Category B (requiring a transitional period). Since the bulk of the transition requires procedural tweaks rather than large-scale changes, the costs involved will be negligible.
This apart, traders and experts say there have been efforts to steadily upgrade the trade regime since about 2005.
"Broadly, the customs environment has improved tremendously," admitted Pritam Banerjee, Senior Director, Corporate Public Policy (South Asia), Deutsche Post DHL.
Under the United Progressive Alliance (UPA) two task forces on reducing transaction costs in trade made some useful contributions.
Measures suggested by the first task force in 2011 claim to have led to the mitigation of transaction costs by roughly Rs 2,100 crore (this figure could not be verified independently) Improvements such as the introduction of the self-assessment and risk management system, which reduced the frequency of physical inspection of each consignment by customs officials, and relatively transparent availability of information have helped.
The 11 task of the trade facilititation agreement
(Specific issues that have been agreed)
*Publication and availability of information
*Prior publication and consultation
*Advance rulings
*Appeal or review procedures
*Other measures to enhance impartiality, non-discrimination and transparency
*Disciplines on fees and charges imposed on or in connection import and export
*Release and clearance of goods
*Movement of goods under customs control intended for import
*Formalities connected with import, export and transit
*Freedom of transit
*Customs cooperation
The current animated pace of meetings between government and industry suggests that the National Democratic Alliance is taking up from where the UPA left off with firmer purpose.
It has set its sights on breaking into the top 50 ranks of the World Bank's Doing Business index, and this includes a firm commitment to reduce, by May 2015, the volume of documentation required for export.
Given this significant progress, does signing the TFA really matter? Trade economist Biswajit Dhar pointed out it has added a degree of compulsion to trade reform.
"Till now, what we have done is mostly voluntary and autonomous, which meant we choose out own time to implement reforms. TFA is of a binding nature so it sets out a road map and means we have to be very functional in our approach." Banerjee of Deutsche Post DHL added, "At least it sets the bar on any temptation to go back on reforms so things cannot get worse."
For things to get significantly better, however, India has some way to go (see table) . "With falling trade barriers and tariffs, bringing down tariffs has become less important.
But making it easier for people to export and import is important because it has the same effect as tariffs in terms of transaction costs," said Anwarul Hoda, professor at the Indian Council for Research on International Economic Relations.
So reform could involve incremental but significant improvements to procedure. Hoda highlighted three flaws that point to the direction of change.
For instance, under the risk assessment system customs officials still physically inspect about 10 per cent of consignments and sometimes as much as 30 per cent.
This compares poorly with the norm of 3 per cent in China, Malaysia and Thailand to take comparable countries in the region.
Second, the government offers an Accredited Clients Programme, a fast-track clearance system for traders with good track records.
The problem, however, is that the eligibility criteria are extremely tough and the environment is such that it is easy for traders to lose this status, making the ACP almost a non-starter.
Third, although the introduction of the Electronic Data Interchange has reduced the need for face-to-face contact with customs officials, traders complain that the incidence of intervention by officers demanding paper copies and signature endorsements is still high.
All these point to endemic corruption within the system. In this context, the agreement could also go some way towards encouraging the government to streamline India's customs duty structure that is, Rajagopalan pointed out, "littered with exemptions" and non-tariff barriers in terms of the differential treatment of goods under various schemes and bilateral treaties.
These deficiencies mean that dependence on the intervention and discretion of customs officers remains high, adding to the general climate of malpractice. As a trade expert requesting anonymity observed, "Avarice is the biggest impediment to trade reform."
Further, the TFA addresses procedural bottlenecks in countries' trading regimes. But in India, infrastructural bottlenecks at ports and airports are equally serious and proof of this can be seen in various comparative indices. India ranks 46 on the World Bank's Logistic Performance Index to China's 26, and 88 in UNCTAD's Liner Shipping Connectivity Index to China's.
Though these issues are outside the purview of the TFA they too add to transaction costs - one estimate suggests that a week's extra time taken at the border is roughly equal to a 10 per cent tariff.
The other major related problem is manpower, given the continuing high levels of discretionary intervention. "Customs is very hard-pressed," said Banerjee of Deutsche Post DHL.
In the past 10 years trading volumes have risen 13 to 14 times whereas the number of customs officials dealing has increased only 15 to 20 per cent, he said.
All of which, everyone agrees, point to the advantages of India setting a stringent timetable to comply with all the provisions of the TFA as quickly as possible.