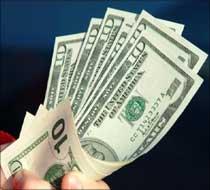 The value of foreign investments sought in December 2011 dropped to a fourth of those in November 2011.

That's quite a contrast with the continuous increase in the value of FDI proposals reaching the Foreign Investment Promotion Board in the finance ministry after July 2011.

This may not be coincidence, point out analysts, as the level of FDI requests fluctuated with some key policy announcements.

Analysts say July 23, 2011, was like a red letter day for foreign investors when the Committee of Secretaries, headed by Cabinet Secretary Ajit Kumar Seth, recommended opening up the multi-brand retail trade.

The development was not seen just as a bonanza for multinational retail companies like Walmart, Carrefour and Tesco, but it was a positive signal to the overall global community. Perhaps reflecting the international investor sentiment, the value of FIPB proposals received in August 2011 jumped 82 per cent to touch Rs 194.25 crore(Rs 1,942.5 million) -- from Rs 106.71 crore (Rs 1.06 billion) in July 2011.

Analysis of the FIPB data shows that from August to November 2011, the FDI proposals received by FIPB increased month by month in value terms, but it declined sharply in December.

In September 2011, companies sought FDIs worth Rs 281.33 crore (Rs 2.81 billion), up 12.3 per cent from August; in October at around Rs 700 crore (Rs 7 billion), up 220 per cent from September; and in November at Rs 1799.37 crore (Rs 17.99 billion), up 156 per cent from October.

While the Union Cabinet on November 24 last year decided to allow 51 per cent FDI in multi-brand retail and raised the level of foreign investment in single-brand retail to 100 per cent, it was a short-lived good news for foreign investors.

On December 5, due to opposition from political parties, the government announced it was putting on hold the move to allow FDI in multi-brand retail.

As if in response to the policy flip-flop by the United Progressive Alliance government, the value of FDI applications declined 75.2 per cent to Rs 444.45 crore (Rs 4.44 billion) in December, from Rs 1,799 crore (Rs 17.99 billion)
in November.
The number of applications has also seen a drop from November to now, following the government decision to keep in abeyance FDI in multi-brand retail.
While around 30 FDI proposals were received by FIPB in November 2011, the number slipped to 18 in December, 17 in January this year and only 6 till February 12.
A bureaucrat, who did not want to be named, told this newspaper that foreign investor sentiment was indeed low about India at this point.
Apart from the multi-brand FDI decision being deferred, the international investor community was also impacted by the much talked-about policy paralysis of the government, he pointed out.
Not just that, foreign investors are upset with the Supreme Court order of February 2, cancelling 122 telecom licences issued under the 2G scam-tainted former telecom minister A Raja's regime.
Many of the foreign JV partners of those licencees are talking of exiting the India market due to policy inconsistencies.
Foreign investors are also uncomfortable that the Indian tax authorities filed a review petition in the apex court on its order in a Rs 11,000-crore (Rs 110-billion) tax dispute favouring the UK-based Vodafone.
As for FIPB approvals, in its last meeting on January 20, the board cleared Rs 1,034.371 crore (Rs 10.34 billion) worth of proposals.
Before that, in this financial year, it had cleared proposals worth Rs 1935.24 crore (Rs 19.35 billion) on December 23, Rs 2126.20 crore (Rs 21.26 billion) on November 15, Rs 182.78 crore (Rs 1.82 billion) on September 30, Rs 242.88 crore (Rs 2.42 billion) on September 2, Rs 122.79 crore (Rs 1.22 billion) on August 5, Rs 3844.7 crore (Rs 38.44 billion) on July 6, Rs 923.55 crore (Rs 9.23 billion) on May 20, and Rs 1027.20 crore (Rs 10.27 billion) on April 20.