Even as moves are afoot to broaden its scope in the retail sector, foreign direct investments (FDI) are adding shine to the India growth story.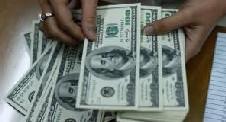 The latest available data from the Reserve Bank of India show a 77 per cent jump in the FDI in the first half of the current financial year (April-September), compared to what was $19.5 billion the same period a year ago.

At this level, foreign investors have brought in as much money in the first six months of this year as as they did in the entire 2010-11.

Policymakers highlight these data point to allay fears of a crisis of confidence. FDI is more long-term versus fickle portfolio investments that can be repatriated in no time.

That, in any case, has come down to a paltry $1.4 billion till September - a sharp 94 per cent fall.

While some key economic ministers have predicted that FDI would touch the $30-billion mark in this financial year, KPMG, the global network of professional firms providing audit, advisory and tax services, is even more optimistic; the professional services network's consultants are looking at a $35-billion figure.

Some, however, are a little more circumspect about the FDI euphoria as they feel it's largely riding piggyback on a handful of large mergers and acquisitions transactions like BP's $7.2 billion stake acquisition of Reliance Industries' oil and gas properties or Vodafone buying out Essar from their JV for a little over $5 billion.

Earlier this year, in May, in another headline transaction, Abbott bought out Piramal's Healthcare's domestic formulations portfolio for a whopping $3.72 billion, while PE major Apollo pumped in $500 million into Welspun group companies.

Moreover, the $6-billion dollar Cairn-Vedanta deal is in the last leg of completion, awaiting ONGC's nod and security clearance.

Even so, not all experts are keen to paint a rosy picture. Abheek Barua, chief economist, HDFC Bank, says the mega deals apart, there has indeed been an uptick on FDI inflows this financial year.

"The foreign institutional investors' perception of gloom and doom, and policy paralysis in India are very different from long-term strategic FDI perception that is much more bullish and pro-investment. Only in mining or sectors involving large land acquisitions, there has been a reassessment of prospects," he notes.

"There have been quite a few new equity investments in India in the form of brownfield expansions across sectors - like auto and auto components, pharma and chemicals. Individually, they are small but the aggregate is a reasonable sum."

So, is FDI more a matter of strategy? Investment bankers like Vedika Bhandarkar, vice chairman of Credit Suisse, who are typically involved in bulge bracket cross-border mergers and acquisitions agree, but have a word of caution.

"If the negative news flow continues for long, then even FDI sentiment may be affected. Compared to
past few years, when there have been considerably more outbound deals from India, there has been more of a balance this year between inbound and outbound. Many North American firms have strong balance sheets, enough cash and are looking at new growth markets to invest in, and it's the same with Japanese companies," he notes.
"So, there will be continued interest in Indian technology, manufacturing and industrials and pharma"
The leaders in the pack are pharma, services and telecommunications - in that order. It is clear from the department of industrial policy and promotion data, which gives figures from April to August (see table). Patni Computers finally got sold for close to a billion dollars in January this year.
"FDI inflows in pharma," points out Samiran Chakraborty, head of research, Standard Chartered Bank, "have risen disproportionately compared to other sectors. In the April-August period, the pharma sector's share in total FDI inflows has gone up to 17.3 per cent versus the traditional three per cent average."
There are some interesting sidelights as well. For example, despite controversies, the telecom sector has already attracted $1.8 billion FDI, which is more than the inflows in the whole of 2010-11.
Paresh Parekh of Ernst & Young notes that this calendar year has, on an average, seen monthly inflows of a little over a billion dollars each.
This is apart from April, May and June, when it jumped to anything between $3-5.5 billion, adds Parekh, who is partner (tax and regulatory services) of the accountancy firm.
FDI trackers and government officials say the surge is largely linked to a spate of clearances by the Foreign Investment Promotion Board. HDFC's Barua agrees.
"The clearances were reflected in the forex market as well," he notes. The rupee then went below 44. Also there is a co-relation between the external commercial borrowing pickups and FDI. Most of these multinational corporations raise overseas debt too for their projects."
With the sudden government urgency on opening up of multi-brand retail or Indian aviation to foreign strategic players or even pension sector, the figure of $30 billion looks realistic.
A section of industry, however, feels there is no reason to hype it up. Federation of Indian Chambers of Commerce and Industry cautions against euphoria.
Reason: Last year was an exceptionally bad year for FDIs; so this is just the base effect. "Secondly," points out Rajiv Kumar, the chamber's secretary-general, "every month there is a capital outflow of a billion dollars from India. This explains the rupee depreciation."
Further, he thinks India has had a seven-year gestation period for key reforms initiative. "From Pension Fund
Regulatory and Development Authority to banking regulations, retail FDI to the first round of telecom reforms or even the 1991 initiatives, they all more or less took seven years to get going," he adds. But the real challenge will be to get political consensus on some of these reforms in Parliament."