With Dravida Munnetra Kazhagam and Trinamool Congress opposing FDI in retail, Prime Minister Manmohan Singh on Thursday reached out to the two UPA partners but gave no assurance of a rollback of the controversial decision that has led to logjam in Parliament.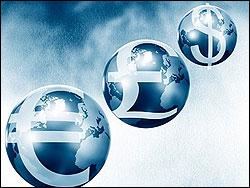 During the meeting with leaders of the DMK and Trinamool Congress, Singh made it clear that the government was determined to go ahead with the decision taken last week to allow 51 per cent FDI in multi-brand retail and 100 per cent FDI in single-brand retail despite the widespread uproar, sources said.

The meeting came against the backdrop of members of DMK and Trinamool Congress joining opposition in demanding rollback and a discussion in Parliament under an adjournment motion.

The demands had led to stalling of Parliament for the last five working days.

Sources
said the prime minister gave no assurance on scrapping the decision even as DMK and Trinamool Congress leaders conveyed their objection to it.
DMK leader T R Baalu told Singh that his party was against the decision and will not support it, sources said.
Trinamool Congress leader Sudip Bandopadyay, who represented his party, said the allies appealed to the prime minister to accept their request for rollback of the FDI decision.
"Sometimes allies may extend suggestions to bigger parties. It is not a Congress government. It is a combined government of ally parties," he said.
In the Lok Sabha too, Trinamool Congress was aggressive on the issue with some of its members, including Kakoli Ghosh Dastidar, storming the Well and raising slogans against FDI.
Union Minister Farooq Abdullah, who is president of National Conference, was also present at the meeting. His party is with the government.