Governments should have a role in nurturing entrepreneurs who will make a difference to the society at large.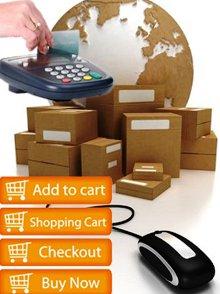 A good many times I have been present at gatherings of people who are highly educated...and have asked the company how many of them could describe the Second Law of Thermodynamics.
The response was cold: it was also negative. Yet I was asking something which is the scientific equivalent of: Have you read a work of Shakespeare's?"
That's how C P Snow summed up the indifference of British intellectuals, largely trained in the Greek and Latin classics, to matters industrial. He was speaking at CambridgeUniversity in 1959. His speech, later published as "The Two Cultures and the Scientific Revolution", was heralded as a classic and the phrase "Two Cultures" is now used to invoke situations in which a ruling elite seems besotted with a past culture and is unable or unwilling to embrace a new and scientific one.
The cries we hear for only "reform" such as loosening the curbs on foreign direct investment in multi-brand retail, banking, insurance and higher education tempt me to paraphrase Snow and ask those who clamour for FDI whether they could describe the single biggest societal and economic challenge India faces in 2014.
In answering this question, will they be like Snow's Cambridge dons who – even in 1959, well after England had survived two World Wars using technology and science – still looked to insights from a past era as a guide to the future?
The multinational, giant, bureaucratic, brick-and-mortar retail, banking, insurance and education businesses did once serve a purpose — perhaps in the 1900-1960 period.
Their vertically integrated factory-like organisational form improved the speed and accuracy with which their workers delivered their service offerings, which, in turn, made autos, insurance, retail products, banking and education affordable by all.
This process of extracting societal productivity was through economies of scale — the theory that the more the units of a good or a service are produced at one location, the lower its unit costs would be. And that such lower cost would lead to prices that, in turn, would trigger more consumer purchases and hence create economic growth.
However, looking to such Industrial Age organisational forms and such economic theory to solve the productivity and employment challenges of India's vast informal sector, which accounts for the largest part of our economy, may be misplaced.
What perhaps can make a real difference and improve societal productivity in a way that the factory did in an earlier era could be the organisation form that is called an "information intermediary" in this new era.
The e-commerce marketplace is one such information intermediary.
These entities, websites that carry almost unlimited offerings of mobile phones, apparel, insurance policies, job offers from companies and hotel rooms, are delighting Indian consumers already.
But what is overlooked is the larger societal role that they are starting to play beyond merely delighting consumers. Many of the buyers in these marketplaces are small shops in small-town India that get in these marketplaces products at prices and delivery terms that their traditional brick-and-mortar wholesale suppliers do not give them.
What's more, these e-commerce marketplaces also offer the wherewithal for small entrepreneurial firms to reach a national and even an international market, which on their own and using industrial era business designs they would not be able to. It is well known that only such entrepreneurial small businesses can provide the millions of jobs that India's young people are clamouring for.
High-end jobs such as computer programmers to build and maintain these websites, middle-end jobs such as customer service agents to deliver high-quality service, and even low-end jobs such as home delivery agents.
Governments also have a role in nurturing this new era. See how the United States government, in the land that gave birth to such entrepreneurial giants like Google, Facebook and Amazon, had to open a website and mandate that all private insurance players list their services there so that health insurance premiums would become low enough to be affordable by all Americans.
After an initial hiccup, that experiment seems, as of last week, on its way to success, creating a new and inspiring international template for state action.
"The first wave of the industrial revolution crept on, without anyone noticing what was happening," said Snow in his lecture. "Almost everywhere, though, intellectual persons didn't comprehend what was happening. Certainly the writers didn't...some, like Ruskin and William Morris and Thoreau and Emerson and Lawrence, tried various kinds of fancies which were not in effect more than screams of horror.It is hard to think of a writer of high class who really stretched his imaginative sympathy, who could see at once the hideous back-streets, the smoking chimneys, the internal price — and also the prospects of life that were opening out coming within reach of the remaining 99 per cent of his brother men."
(Ajit Balakrishnan, the founder and CEO of rediff.com, is the author of The Wave Rider: A Chronicle of the Information Age. ajitb@rediffmail.com)