Sharp decline in prices of gold and crude oil, coupled with softening inflation, augur well for the economy as it will help curb the Current Account Deficit, according to economists.
"To a certain extent, fall in crude oil prices will help reduce CAD by about $7-8 billion in the current fiscal.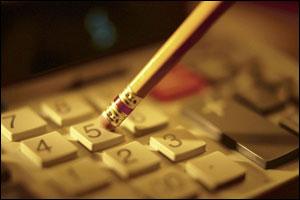 "Given an oil average of $100 a barrel and some benefit from gold, I expect the CAD at about 4 per cent of the GDP in the current fiscal," Indranil Pan, Chief Economist, Kotak Mahindra Bank said.
CAD, which is the difference between outflow and inflow of foreign currency, touched a historic high of 6.7 per cent in the third quarter (October-December) of 2012-13 on account of higher imports of oil and gold and slowdown in exports.
Pan said gold prices have been falling currently due to deflationary risk but going forward, however, the focus may shift to global risk aversion.
"In my view gold prices may move higher going forward," he said.
Gold prices have fallen to 21-month low of Rs 26,440 per 10 grams in the domestic markets today due to continued sell off in the global markets for past few days.
Crude oil prices have also fallen below $100 a barrel in the global futures market.
Chief Economist of HDFC Bank Abheek Barua said softening gold and oil prices may see CAD at about 4.4 per cent of the GDP in the current fiscal.
"In terms of softening gold and oil prices...we have a projection for CAD of about 4.4 per cent for the current year 2013-14," Barua said.
Both Pan and Barua see the Indian economy to grow at 5.7 per cent in 2013-14.
Dun & Bradstreet said fall in gold and crude prices is a good sign, but the trend needs to continue for better results.
"We have been seeing a good development, but this trend needs to continue to have better results. Inflation numbers below 6 per cent in March and CPI moderating, it will give enough headroom for the RBI to cut rates that will fuel growth. I think 6.5 per cent GDP growth rate is possible if the trend is continued," Dun & Bradstreet Senior Economist Arun Singh said.
Wholesale price index (WPI) based inflation in March fell to a three-year low of 5.96 per cent due to lower vegetable prices. WPI inflation stood at 6.84 per cent in February. In March, 2012, it was 7.69 per cent.
Yes Bank chief economist Shubhada Rao said, however, it will be too early to react to the falling gold and crude oil prices, but added that it is positive news on the CAD front.
"I think it is early to react and take a big comfort from falling gold and crude prices. Of course, it's a positive news on the CAD front. I think we would prefer to wait until the market stabilises," Rao said.