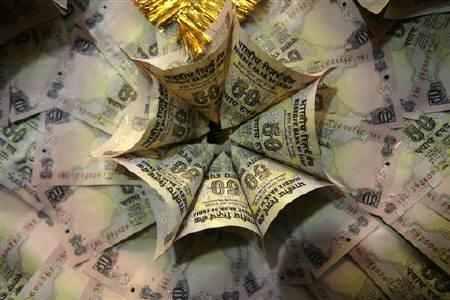 Falling core inflation on the back of slowing economic growth is likely to create space for the Reserve Bank to ease monetary policy in the early part of the next year, rating agency Crisil said.
"With GDP growth slowing sharply over the past few quarters and industrial output at standstill in H1, core inflation is likely to decline further over the coming months.
This will create space for monetary policy easing by RBI in early 2013," Crisil said in a report. Wholesale price index-based inflation declined to 7.45 per cent in October from 7.8 per cent in the previous month.
Core inflation, measured by non-food manufacturing inflation, declined to 5.2 per cent in October from 5.8 per cent in August due to slowing demand-side pressures.
"The decline in core inflation was in line with our expectation," the report said, adding that relative appreciation in the rupee against the US dollar lifted some pressure off the imported component of core inflation.
Referring to past trend of core inflation, the report said it had risen in the last few months due to a fall in the rupee's value.
"Despite slowing GDP growth, core inflation had risen sharply over the past few months due to a pass through of higher imported input costs as the rupee depreciated by over nine per cent during the January-June period."
With the Indian unit appreciating to an average of 53 to the dollar in October from a low of 57.15 mid June, temporary cost-push pressures have subsided, the report said.
It pointed out that moderation in weak core inflation reflects a weak demand-side pressure.