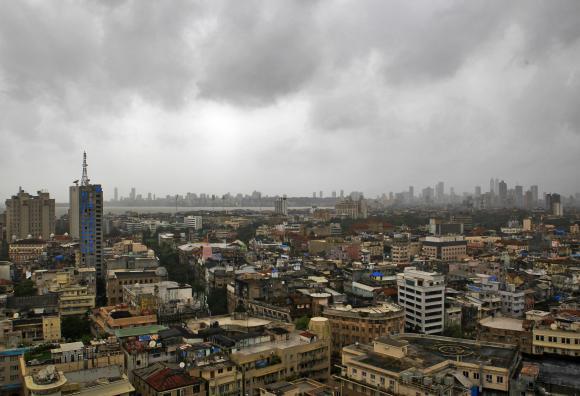 Maharashtra government has started an initiative to develop Mumbai into a global financial centre, Chief Minister Devendra Fadnavis here said, as he sought to attract Israeli investments in his state.
In his address at symposium Indo-Israel Collaboration for 'Make in Maharashtra' yesterday, organised at the Tel Aviv University, he described Maharashtra as "the powerhouse of India".
"Mumbai is the financial capital of India, but it has the potential to become global financial centre and our government has started an initiative to develop Mumbai into a global financial centre", Fadnavis said.
"The time zone of Mumbai coincides with all the major capital markets globally. Global CEOs have a presence in Maharashtra in Mumbai,", he said.
"We are building iconic structures in the business district of Mumbai to host global fund managers", he said.
Chief Executive Officer of Maharashtra Industrial Development Corporation (MIDC) in a presentation before the chief minister's speech outlined the advantages of investing in Maharashtra, emphasising its advantages such as availability of plenty of industrial land, power supply, connectivity, water resources, infrastructure, among others.
"MIDC provides every investor a dedicated person who does everything for the investor so that he doesn't have to run from pillar to post. My government has taken several decisions which has benefited many industries," he said.
Claiming a "red tapism to red carpet" transformation in India, led by the Narendra Modi government, the Maharashtra chief minister sough to woo Israeli business fraternity to invest in India.
"We want to do away with entire regulatory regime which creates impediments. We are trying to have in place policies which are pro-active, which are welcoming", he said.
Seeking to further attract investment, he claimed, "When Maharashtra grows, India grows with speed and at scale.
Maharshtra contributes about 15 percent of the national GDP.
It accounts for 30 per cent of the entire Indian exports. It also accounts for about 30 per cent of FDI that flows into India." Acknowledging the important role played by universities in Israel in boosting the local economy,
Fadnavis also called upon for collaboration between Indian and Israeli universities which could help in "a lot of knowledge to be disseminated".
He was also present during the signing of an agreement between Tel Aviv University and Narsee Monjee Institute of Management Studies (NMIMS), a deemed to be university in Maharashtra, to promote exchange of students and researchers.