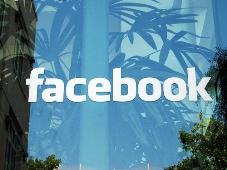 Popular social networking site Facebook has unveiled a new version of its homepage known as news feed, redesigning the flow of status updates, photos and advertisements.

The revamped News Feed will be heavy on visuals and allow users to see more of the topics they are interested in.

"We want to give everyone in the world the best personalised newspaper we can," said Facebook founder and CEO Mark Zuckerberg at a news conference announcing the changes.

"This design reflects the evolving face of the News Feed," Zuckerberg said.

The redesign puts photos front and centre, which is not surprising according to industry experts, with Facebook's recent acquisition of the photo sharing service Instagram, Ria Novosti reported.

"The types of stories that we tell when we communicate with a photo as opposed to text are completely different," Zuckerberg said on stage at the company's California headquarters.

Other changes to the News Feed include a division into sections, with separate tabs that
can be used to view photographs, music, or posts coming from brand and celebrity pages users follow.
Facebook's team said this change will be welcomed by some users who have complained of being bogged down with a seemingly endless stream of unimportant content.
"In our new design we are giving these images and rich visuals lots of prominence," said Facebook Director of Design Julie Zhuo.
However, the redesign does not affect the filtering algorithm that Facebook uses to select what shows up on a user's feed.
"You see all the stories you saw in your News Feed before, but with a fresh new look," said Vadim Lavrusik, Facebook's Journalism Program Manager in a post on the site.
"We've completely rebuilt each story to be much more vibrant and colourful and highlight the content that your friends are sharing.
"Photos, news articles, maps and events all look brighter and more beautiful," Lavrusik said.
Facebook said it will begin rolling out the new News Feed immediately, but on a limited basis, so it can get feedback and make changes while mobile versions will be released in the coming weeks.