Satish Khanna, former group president at Mumbai-based Lupin, is a known figure in the pharmaceutical industry for his advisory skills. Currently, he is pursuing his passion in nurturing start-ups with an active investor role.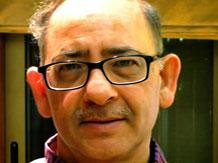 Since his retirement in 2011, he has worked with entrepreneurs and invested over a million dollars in six start-ups.
Khanna said, "In typical PE (private equity)/VC (venture capital) investment, fund managers contribute in the growth of the investee company.
But, barring a few, involvement is limited to having board seats, receiving reports, contributing to the growth from the surface and waiting for the exit with intended returns. Hence, there is a strong need for the emergence of a new category of investors, called active investors."
At present, he is associated with companies such as Fullife Healthcare, Kagashin, Hi Tech, Provivi, Status Quo and Concord.
Young entrepreneurs require regular support in fine-tuning their evolving business model, creating the right kind of global business network and they also require on-going guidance to handle a variety of challenges they come across during start-up or scaling-up of business, says Khanna.
He further says,"The business needs can be better catered to by an active investor."
Khanna, 61, after 40 years of work experience, took early retirement in 2011 to re-create the stories he experienced during his career.
In 1995, Khanna took up presidentship of the Bilakhia group, doing an annual combined turnover of only Rs 54 crore (Rs 540 million) of two companies, Hindustan Inks (later became Micro Inks) and Mitsu Industries (later Bilag and now a part of Bayer Crop Sciences), and took equity in both the companies.
He made money by selling his stake in the two companies, when the combined annual turnover of the group had gone up more than 10 times to around Rs 600 crore (Rs 6 billion) in five years.
Fullife Healthcare, active in exclusive healthcare solutions in India and 20 other countries, was his first investment.
Subsequently, Khanna invested in Kagashin Global Network, which helps create a bridge between India and Japan in the field of chemicals.
Other companies where he is associated with as an active investor include ValMax (corporate strategic services), Hi-Tech Bio Sciences (probiotics), Provivi (bio-catalysis), and Status Quo (branded apparel).
Khanna has also undertaken activities to leverage his experience and network, like LAZORR (six large pharmaceutical companies with annual sales of around $10 billion on a common platform for co-creating operational excellence) and Indo-Nippon (for creating strategic business highway between India and Japan in the field of pharmaceuticals).
The pharma man, who's turned a start-up enthusiast, recommends "active investing" as a post-retirement career option to senior professionals. "It is another way of giving back to society, helping young entrepreneurs build global businesses."