The UAE-based Etisalat issued proceedings on Monday towards winding up its Indian joint venture Etisalat DB Telecom, earlier called Swan Telecom. The company was doing it "so that there can be a proper and orderly end to the business of Etisalat DB Telecom that is supervised by the Indian Courts", it said in a statement.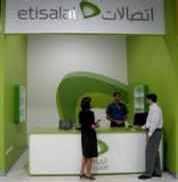 The Abu Dhabi-based company had last month announced its plan to shut shop. That came after the Supreme Court cancelled 15 of its licences as a part of the 2G scam case verdict cancelling all the telecom licences issued in 2008. Then, a few days ago, the company communicated to its subscribers, asking them to port out to other service providers.

"The lack of capital and the commercial position make it no longer possible, as a matter of law and practical reality, for EDB to continue its telecommunications operations," Etisalat said in a strongly worded statement.

'Indian partners impossible'

The 1976-founded Etisalat, which has been washing its hands off the multicrore scam, also took potshots at its Indian partners. The company said that it was impossible to run a business with Majestic Infracon and Messrs, Shahid Balwa, Hussein Balwa and Vinod Goenka.

Both Shahid and Goenka have been jailed over connections with the scam, and are currently out on bail. "Recent events," Etisalat said, "have led to a complete breakdown in the relationship between Etisalat and its Indian partners, Shahid Balwa and Vinod Goenka, who face various
criminal charges of corruption associated with Swan's acquisition of its UAS licences."
Added to that, Etisalat alleged that the Indian promoters are refusing to cooperate. "Majestic is unable, or unwilling, to meet the funding requirements of EDB's business," it said. "The Majestic appointed directors on the board of EDB -- Hussein Balwa and Vinod Goenka, have refused to co-operate further in the management of EDB and have placed the company in an impossible position by tendering their resignation."
Etisalat had last month taken a hit of around $829 million (Rs 4,136 crore) on its Indian earnings. It has sued Shahid Balwa, Vinod Goenka and Majestic Infracon (formerly Tiger Trustees) for fraud and misrepresentation associated with soliciting Etisalat's investment in Swan. It also said that they were completely unaware of any issues or risks associated with the licences, when it made its investment.
The Gulf major feels that with all these troubles, the entire basis for EDB's operation no longer exists. "As a leading telecommunications company with a reputation for integrity and ethical behaviour," the company said, "Etisalat has instructed its representatives on the EDB board to ensure, as far as is practicable, that the winding up of EDB is properly conducted under Indian law and the various interests of all stakeholders are properly managed in accordance with the law."
Union Budget 2012-13: Complete coverage