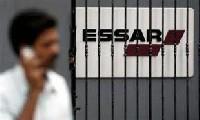 The $5 billion cash that Essar would get from Vodafone may seem a windfall. In reality, the amount will be far less.

Using its put option in the telecom Vodafone Essar joint venture as collateral, Essar Global, the Mauritius-based holding company of the group, had already raised closed to $4.5 billion of debt from a clutch of foreign banks including RBS, HSBC, Barclays and Standard Chartered.

According to Essar officials, while Essar Communication raised $3.6 billion, Essar Telecommunications Holding Private Ltd raised $900 million, using their put option for their stake as the collateral.

The collateral of Essar's 33 per cent stake in the venture was valued at $5 billion and investment bankers involved in the negotiations said, with Vodafone taking the risk, banks had agreed to finance the debt on competitive rates of Libor plus 90 basis points.

So, the money that now comes into Essar is likely to be used to pay back that debt.

Last week, Essar had decided to prepay $900 million of this debt to foreign lenders.

So now, it has to repay the remaining $3.6 billion to its lenders, unless the latter agree on any of Essar's assets as security.

Essar can, however, still invest the remaining $1.4 billion in its different business ventures.

From steel, to power, oil and gas and shipping to even its residual telecom interests in Africa, Essar's business verticals are all cash guzzlers.

Analysts say it can use the money to prepay some of its group debt or plough it back as equity in the different ventures or can even be used for some acquisition.

TELECOM TOLL

In telecom, Essar is grabbing the headlines for its alleged role in Loop Telecom, so the first priority would be to clear its name in the 2G scam.

The group claims it has around nine per cent stake in Loop, which has operations in Mumbai and has commercially launched in six other circles such as Rajasthan, Madhya Pradesh, Kolkata, Kerala, and Karnataka.

The Central Bureau of Investigation, however, has alleged its stake is a lot higher and breaches the 10 per cent stake norm that a telco can hold in another.

This stake has also come under the CBI scanner for supposedly being a front company to obtain new licenses.

In
any case, the intense competition has clearly meant an erosion of value for Essar's telecom play in India.
In just four years, the equity value of the Vodafone-Essar joint venture has come down by close to $3 billion.
But analysts said, it's still a good decision for Essar to exit at this juncture.
"This move (sale) was expected as with depression in telecom stocks and volatility of the markets, other options such as public listing will be tough," said Kunal Bajaj, the Director of Analysis Mason.
"All the low-hanging fruits of the sector have been plucked and from here it is going to be a slog for telecom companies," said Alok Shende, principal analyst and founder of Ascentius Consulting.
But even as Essar exits one of its most high-profile telecom ventures, this does not mean it is exiting its interests in the sector just yet.
But no doubt, Vodafone was its most high-profile joint venture.
Analysts are already predicting a gradual exit of the group from the space.
Essar's exit from Vodafone will also mark its exit from telecom tower business.
The group indirectly held 14 per cent stake in Indus Towers, which is a joint venture between Bharti Airtel, Vodafone and Idea Cellular.
This sale will nullify its presence in the sector, as last year Essar sold its own tower business, to American Tower Corporation for Rs.2,000 crore (Rs. 20 billion).
However, in Africa, telecom forms a strategic part of  its investments other than steel and energy.
Essar has operations in Kenya under the brand 'Yu' telecom, and is also the fourth-argest telecom operator in the country.
This GSM mobile services network in Kenya, has close to 100 million subscribers.
The group also has a majority stake in the telecom assets of the Dhabi group in Congo and Uganda as well.
Essar paid about $160 million for the stake in 2009.
In India, Essar will, however, be still present in the telecoms space, as it is planning to expand operations of TheMobileStore, its retail venture.
It is one of the largest dedicated mobile phone retailers with 1,200 stores, and has nearly 45 per cent share in organised mobile phone sales.
It plans to open 200 more stores in the next 12 months.
Besides, 300-400 franchisee-owned stores will come up in tier III and IV towns.