The engineering R&D services market is expected to be on a roll with increasing interest by the global companies to set up their captive R&D centre in the country.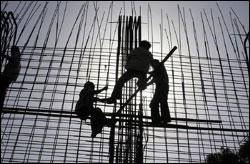 According to a recent study by management consulting firm Zinnov, engineering R&D market in India is estimated to be grow at a CAGR of 14 per cent to reach $42 billion by 2020.
At this pace of growth, it is expected to outpace the IT services market growth rate in India, the study 'Engineering R&D: Advantage India' said on Monday. The engineering R&D market in India stands at $14.7 billion in FY2012.
It said India is already one the leading offshore destinations for delivery of engineering R&D services with a 22 per cent market share.
"There has been significant activity in the Indian captive landscape in FY2012, with presence of 874 centers as compared to 836 in FY2011, and the determining factor for this is that strong focus on emerging nations as target markets across major verticals," said Pari Natarajan, chief executive Officer, Zinnov.
He said, for instance, while Europe and North America are the leading markets in aerospace, this is likely to  change significantly by 2030, with countries outside these regions expected to own about half the commercial aircraft in service.
Even in the telecom sector, deregulation in India and China is fueling the future growth prospects of the industry.
"Similarly, in the medical devices and consumer electronics segments, markets like India and China are expected to lead the consumption," he added.
Automotive, healthcare and industrial verticals which are poised for growth globally are expected to drive future MNC captive center growth in India.
Globally, organisations are again focusing on R&D, after a period of lull owing to factors such as the economic crisis, natural disasters like earthquake and tsunami as happened in Japan.
The study also said that the MNC Captive centers are also growing in maturity, with many companies starting their core research teams operating from India.
"India is well-poised to contribute to global Engineering R&D as the ecosystem of captive centers, service providers and start-ups, increasingly work together to drive innovation. As relationships mature, service providers and customers will enter into pricing models based on market outcomes," said Sundararaman Viswanathan, manager-consulting, Zinnov.
The report said while North America and Europe still account for a major portion of R&D spend with 35 per cent and 32 per cent respectively, the share of emerging geographies is witnessing a substantial growth rate of about 16 per cent.