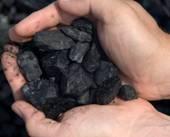 As many as 11 out of 180 iron ore and manganese mines in the state have been found to be carrying on mining operations without the necessary clearances and involved in illegal transport of mined ore.

These mines include B C Deb mines (Keonjhar), Arjun Ladha (Haromoto-Keonjhar), M L Rungta (Silijora-Keonjhar), Rungta Mines (Jajang-Keonjhar), Indrani Patnaik (Unchabali-Keonjhar), S N Dasmohapatra (Rudukela & Katasahi-Keonjhar), (Kalapahar-Keonjhar), Serajuddin & Company (Guruda-Keonjhar),  Serajuddin & Company (Balda-Keonjhar), Raj Kumar Agrawal (Champasara-Bolangir) and B K Das (Kasiabeda-Mayurbhanj).

"Out
of these mines, administrative enquiry is underway for B C Deb mines while the enquiry is over for B K Das and Arjun Ladha mines.
Both these mining leases have been cancelled. Similarly, investigation by the State Vigilance is on for M L Rungta, Rungta Mines, B D Pattanaik, Serajuddin & Company and Raj Kumar Agrawal mines", state minister for industries and steel & mines Raghunath Mohanty informed the state assembly in a written reply.